By Ken Silva pastor-teacher on Jan 10, 2010 in AM Missives, Current Issues, Word Faith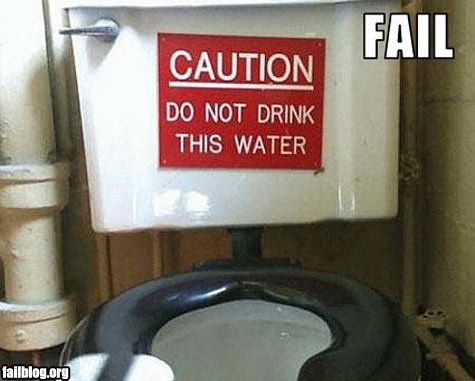 Apprising Ministries has shown you e.g. in John Crowder And The New Mystics that there's a younger section of the Word Faith Movement that's so far out there we can't even get a radar fix on them, to use the words of my good friend Bud Press of Christian Research Service.
Chrystal over at Slaughter of the Sheep is also a friend and she's a very good resource for exposing these kinds of false prophets/teachings ala the Manifest Sons of God, the Kansas City Prophets and the International House of Prayer (IHOP). In fact, about a month ago Chrystal alerted us to a supposed student awakening now going on at KC Prophet Mike Bickle's IHOP. 
She also informs us in Student Awakening at IHOP—The Next Lakeland:
I received an e-mail from a reader who alerted me to the new "awakening" that is happening at International House of Prayer (IHOP).  I have been keeping my eye on this lately, and given it's growth rate, it's time to alert the flock.  If anyone is wondering if this is similar to Lakeland – yes. 

It's not Lakeland's identical twin, it is the same as Lakeland in a doctrinal sense, for the same spirit that drove Lakeland is fueling this.  It just reignited in a different location. (Online source)
You may recall that Lakeland was the stomping ground of false prophet Todd Bentley, who's friends—and spiritual running mate—with Crowder, is now being promoted by the MorningStar Ministries of Rick Joyner. Seems Joyner has been heading up the "restoration" to ministry of Bentley. 
And you should know that, even as wacked as Crowder is, Chrystal asks an important question in Mike Bickle Headed To MorningStar, "For those defending Mike Bickle, I wonder how they can defend him now knowing he's basically giving his stamp of approval to Todd Bentley and Rick Joyner?" 
Not only that, but Bickle's IHOP Forerunner Bookstore even stocks John Crowder's book Miracle Workers, Reformers, and the New Mystics . Enter "Apostolic Pirate" Brandon Barthrop of something called Red Letter Ministries, the "prophet" in the video below.
About a year ago in The Apostolic Birdie!?! Christian apologist Chris Rosebrough placed up a different video by Barthrop and told us:
Warning: This video is shocking, sad and EXTREMELY offensive. We are posting this here because it shows the true nature of the people promoting the Tokin' the Ghost heresy. (Remember we post this type of stuff because this is the Museum of Idolatry).

The man in the video is Brandon Barthrop and he has a "ministry" website called Red Letter Ministries that promotes getting high and whacked in the 'Holy Spirit'. Brandon has also made the rounds with John Crowder and Benjamin Dunn promoting the Tokin' heresy in churches.

This video exposes the true satanic nature of this heresy better than anything else we've witnessed.

Do you think Jesus behaved in this manner or taught his disciples to do anything even closely resembling this? Of course not, yet there are people who call themselves Christians and churches that claim to be Christian that listen to and follow this man and his teaching. (Online source)
See also:
BLASPHEMY INCORPORATED: TERMS AND CATCH-PHRASES OF THE UNGODLY
TODD BENTLEY'S OTHER WOMAN SPEAKS
TODD BENTLEY IS ABSOLUTELY A FALSE PROPHET, A PHONY, AND A FRAUD
KEN SILVA ON CROSSTALK RE. TODD BENTLEY AND LAKELAND REVIVAL (YOU TUBE VERSION)
SIX SIMPLE QUESTIONS FOR TODD BENTLEY
EKSTASIS WORSHIP AND KUNDALINI DANCE
MAN SAYS MARIJUANA IS A SACRAMENT AND EMERGENCE CHRISTIANITY LIKELY NOT TO BE THAT FAR BEHIND