By Ken Silva pastor-teacher on Jan 8, 2010 in Current Issues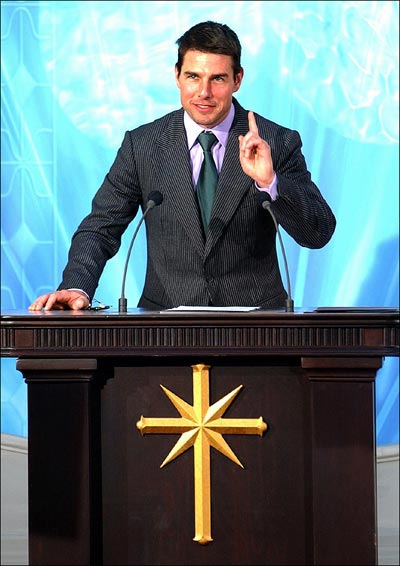 In this piece from Baptist Press we find out that the non-Christian cult the Church of Scientology is launching a frontal assault in Nashville, which happens to be home for the Southern Baptist Convention:
The Church of Scientology placed a "free personality test" — Scientology's "Oxford Capacity Analysis" — as a paid insert into The Tennessean newspaper Jan. 7 asking in a large typeface, "Are you curious about yourself?"

Though named the "Oxford Capacity Analysis," the 200-question Scientology assessment was not developed by Oxford University nor does it have any tie to the famed university. The Scientology "personality test" is described by various Internet sources as a Scientology recruitment tool used worldwide on Scientology websites, in Scientology churches and in public settings such as fairs and festivals. It also has been criticized by psychologists as not a bonafide personality test.

Scientology is listed among "New Religious and Cults" on the Southern Baptist North American Mission Board's website… (Online source)
For more information on the cult of Scientology see: Is Scientology Compatible With Christianity?