By Ken Silva pastor-teacher on Dec 4, 2009 in Current Issues, Emergence Christianity, Emergent Church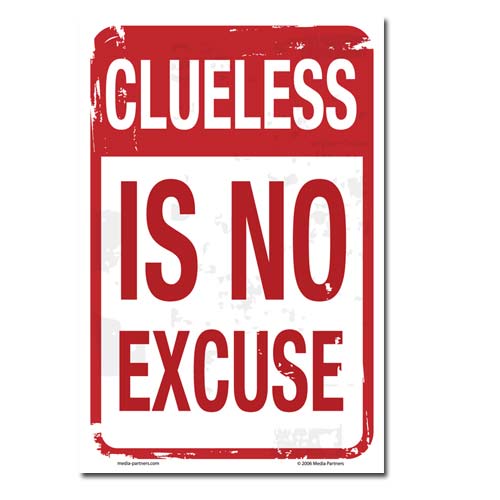 We subtitle this short follow-up to the Apprising Ministries post Note To Emerging Church TranFORM: Yet Another Adventure In Missing The Point. If you've dialogued with as many folks 'round the  egregiously ecumenical Emerging Church aka Emergent Church, which is a cult of postliberalism—now morphing into Emergence Christianity (EC)—as I have, then you'll know well what I'm about to say. The so-called EC "conversation" is decidedly one way—their way—it's really a monologue.
As these neo-Gnostics in the EC, who think they're  just a little better than you and me spiritually; e.g. take a look at virtually any work by  Tony Jones, heretical "theologian in residence" at the EC church of his equally heretical quasi-universalist pastor Doug Pagitt. However, not too unlike Mormon Missionaries with their ficticious "Melchizedek Priesthood," because of their practice of the so-called "spiritual disciplines" of Contemplative Spirituality/Mysticism (CSM), such as these really do pride themselves for their superior erudition.
O yes indeed; how thankful they are that they're not like "those" other Christians (see—Luke 18:9-14)—most particularly Bible-believing ones. In fact leading EC guru Brian McLaren has made a whole career for himself working his understated pseudo-intellectual smarmy smugness shtick. But I mean, seriously; for folks who are supposed to be such Christian intelligentsia, I'm often amazed at  just how spiritually clueless and dense they really are. Case in point today is Steve Knight, who's connected deep with the EC leaders of the brood at Emergent Village.
Today Knight, who started the EC group TransFORM tweets concerning the aforementioned post above:
It's embarrassing when a "discernment website" chastises you for being "over a week late" to tweet something. Gotta step up my game! ;-) (Online source)
Knight's condescension aside; yes Steve, if you're going to promote pieces like your friend McLaren's "message" to "discernment ministries," you'd best step it up. And while you're at it, you just might want to start addressing the biblical arguments being put forth back against the EC's homopressive gay affirming agenda within mainstream evangelicalism. The flat fact is, Red Letter Christian Brian McLaren is a hypocrite because, as I showed in Jesus Defines Marriage For Red Letter Christians, same-sex sexual relations will always remain outside of marriage.
So why is it we have all this debate? Well, I'll tell you; because of professing "Christians" who know not God's Word, and those who simply will not believe what He has said. The post Knight drew attention to—McLaren's Discernment websites—was shown by both me in Putting Brian McLaren In His Place and Ingrid Schlueter in Brian McLaren Paints Critics as Gay-Hating Bigots for exactly what it was: McLaren underestimated his opposition; and he, per usual, attempted to skirt the actual issue in trying to paint us as anti-gay "haters."
And that's why I was amazed by Knight's foolish move the other day to bring even more attention to McLaren's very real tactical blunder, which backfired on him and the EC. You see, anyone who believes what the Bible actually says, knows that sexual relations outside of marriage is the sin of sexual immorality; which is why homosexuality will always be sin. I'll say it again; if there are any haters concerning the issue of GLBTQ people, for whom Christ died, it would be those who refuse to share with them the liberating power of His Gospel and thereby leave them in their sin.
This is the very simple issue that so many professing  "Christ-followers" within the supposedly so erudite EC either can't; or won't, see.
See also:
QUICK WORD ON SIN OF HOMOSEXUALITY
BECAUSE I LOVE JAY BAKKER AND GLBTQ PEOPLE
THE EMERGING CHURCH HIGH-JACKING EVANGELICALISM
APPRISING MINISTRIES WITH A PEEK AT THE COMING SOTERIOLOGY OF EMERGENCE CHRISTIANITY