By Ken Silva pastor-teacher on Nov 30, 2009 in Current Issues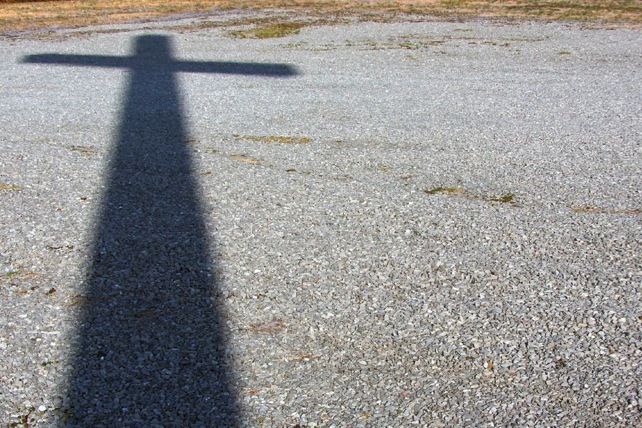 As a former Roman Catholic I went on record a week ago asking some questions concerning this document in the November 23 Apprising Ministries post The Manhattan Declaration Of Christian Conscience.
In my opinion, if as the declaration says, we can unite together "as Christians" with those who adhere to Roman Catholicism and Eastern Orthodoxy to "proclaim the Gospel," then perhaps the most important of those questions becomes: What has become of the Protestant Reformation?
Here I point you The Manhattan Declaration by Alistair Begg, where he tells us:
The release of The Manhattan Declaration (an ecumenical document addressing the issues of life, marriage, and religious liberty) has already generated significant discussion… was present at the meetings in Manhattan in October when the draft of this document was presented. I listened carefully and was stirred by the ensuing discussions. I share the concerns expressed in the document.

I also have respect for those who wrote the paper and also for many who have subsequently signed it. Why then have I chosen not to append my name as one of the initial signers? Because of my convictions about the nature of the Gospel, and the importance of Christian co-belligerency being grounded in it.  The activity of the Christian as a citizen engaging in co-belligerency over civic and moral issues is not the same as the declaration of Christians mutually recognizing the reality of each other's faith…

Are we wise to lay aside crucial historical differences of eternal significance so as to secure temporal advantages? George Smeaton, in his classic work on the atonement observes, "To convert one sinner from his way is an event of greater importance than the deliverance of a whole kingdom from temporal evil." I do not believe it is possible to embrace the premises of ecumenical strategy and still draw the conclusions of evangelical orthodoxy.

In accord with others who have chosen not to sign, my reservation is not with the issues themselves, or in standing with others who share the same concerns, but it is in signing a declaration along with a group of leading churchmen, when I happen to believe that the teaching of some of their churches is in effect a denial of the biblical gospel… (Online source)
I'll also refer you to Nineteen questions for signers of "The Manhattan Declaration" by Dan Phillips today over at Pyromaniacs where, if you feel so led, you can weigh in on the discussion in their active comments section.
See also:
JAMES WHITE: FURTHER THOUGHTS ON THE MANHATTAN DECLARATION AND A RESPONSE TO FRANK BECKWITH
JOHN MACARTHUR ON THE MANHATTAN DECLARATION
JAMES WHITE: TROUBLING ASPECTS OF MANHATTAN DECLARATION
THE ROMAN CATHOLIC CHURCH PREACHES A DIFFERENT GOSPEL
HAS THE ROMAN CATHOLIC CHURCH REALLY CHANGED?
THE HOLY AND CATHOLIC CHURCH IS NOT THE ROMAN CATHOLIC CHURCH
JAMES WHITE: GOSPEL-LESS ROMAN CATHOLICISM ONE OF MAN'S RELIGIONS