By Ken Silva pastor-teacher on Nov 27, 2009 in Current Issues, Emergence Christianity, Emergent Church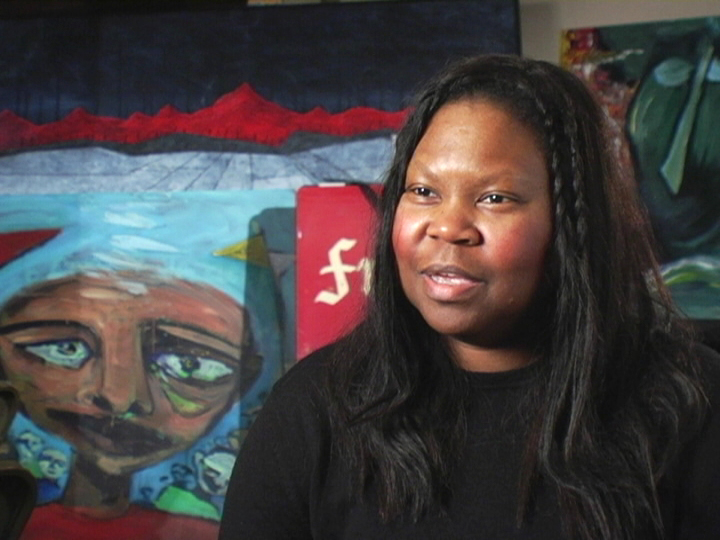 Church of the Apostles (COTA), which tells us they are a "Creative, Emergent, Lutheran, Episcopal Church in Fremont (Seattle, WA)" sent out the following tweet the other day:
Hey check it out: http://vimeo.com/7804821 http://bit.ly/8zXizr (Online source)
For those who may not know, COTA has "Vicar and Abbess" Karen Ward as its "pastor" and, big surprise, she's a leader within within the postliberal cult of the egregiously ecumenical Emerging Church aka Emergent Church—morphing into Emergence Christianity.  Who'd have guessed?
Apprising Ministries introduced you to this EC pastrix in Karen Ward On "Abbess Powers" And The "'Theology'" Of Brewing Beer. Not that long ago Ward and COTA was featured in a program called The Holy Spirit by something called Mosaic Television. This comes to us from the nearly completely apostate Evangelical Lutheran Church of America, home denomination to a "queer inclusive" former "professional f**k-up" now "pastor," Nadia Bolz-Weber.
You may recall from ELCA And Homosexuality that they recently sealed their fate by voting to ordain to the pastorate even those who are unrepentant in their sin of sexual immorality by having sexual relations with another of the same sex i.e homosexuality. In the aforementioned program the narrator tells us of:
a thriving congregation of young adults in the most unchurched neighborhood in the most un-churched city in the most un-churched region of the United States. Seattle's Fremont District boldly calls itself the center of the universe….

The neighborhood is a magnet for artists, musicians and alternative lifestyles. he Church of the Apostles is a joint ministry of the ELCA and the Episcopal Church… Drawing on a medieval example, the members of Church of the Apostles themselves as an abbey, rather than a traditional congregation. (Online source)
Ward then explains:
To put an abbey, which is one of the most traditional Christian expressions middle of one of the most non-churched neighborhood makes absolute sense this place. This abbey is totally accepted now, by this neighborhood. And because it doesn't fit, Fremont accepts things that supposedly don't fit… I chalk all of it up to the Holy Spirit. The Holy Spirit has a sense of humor. (Online source)
As admirable as that is, the concern we need to start having in the Body of Christ as false expressions of the Christian faith attempt to infiltrate us would be: What message is it these neighborhoods like Fremont are hearing from these uber-inclusive EC purveyors. It's not a move of the Holy Spirit, where as in the case of pastrix Ward, we are in violation of God"s created order as He's revealed in His Word—the Bible.
Not to mention the idiocy of yet another women claiming to be Luthern in direct defiance of Martin Luther himself. Now, a little food for thought, exactly how many churches of the Apostles had women as pastors? Answer: None.
COTA – A Community Worth Investing In – Part 1 of 4 from Jordan Rickard on Vimeo.
See also:
MARTIN LUTHER SAYS NO…TO WOMEN PASTORS
ELCA "PASTOR" NADIA BOLZ-WEBER AND TATTOO FAITH
THE EMERGING CHURCH HIGHJACKING EVANGELICALISM
THE NEW CHRISTIANS WITH CHRISTIANITY WORTH BELIEVING—NO SOLA SCRIPTURA: YES, WOMEN PASTORS AND QUEER CHRISTIANS
EVANGELICALISM BECOMING ANOTHER RELIGION ENTIRELY