By Ken Silva pastor-teacher on Nov 10, 2009 in Current Issues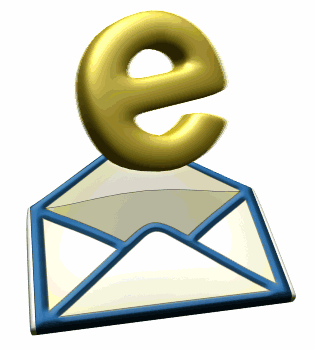 I've pointed out previously that as a general rule, and a courtesy, we do not publish email without the permission of the sender. However at the same time, all email sent to AM and Christian Research Network is considered the property of Apprising Ministries so we may indeed publish unsolicited email for the purposes of edification.
The one below is published by permission of its author:
Hi Ken,

My church endorses UrbanPromise Toronto which is associated with Urban Promise USA. The latter was set up by Tony Campolo (http://www.urbanpromise.com/about.html). I want to warn my church about this organization, but I'm not too sure how to go about it.  Do you have any info on UrbanPromise Toronto or the founder Colin McCartney that I could use? Colin McCartney is the author of The Beautiful Disappointment: Discovering Who You Are Through the Trials Of Life (with foreword by Tony Campolo) and Red Letter Revolution.

My old church supported UrbanPromise Toronto too, and I even saw a link to them on the church website. Checking it out one time I was horrified to see a picture of a youth sitting in a lotus position on their homepage. It was only then did I realize there was something wrong with this organization. That was a few years ago. Now I find that my new church endorses them too. Sigh!

Thanks,

AM Reader
Hello AM Reader,

At this time I hadn't heard of Urban Promise (UP), and haven't seen anything that's been written concerning UP. From my point of view obviously anything Tony Campolo is involved with immediately sends up red flags:

UrbanPromise Toronto began in 1998 with the vision to see change in government-housing neighbourhoods. Beginning with one small after-school program for children, UrbanPromise has grown into an organization that reaches hundreds of children, youth, and families in four communities across the city. The original vision for UrbanPromise was created in 1985 in the city of Camden, New Jersey. Dr. Anthony Campolo (Professor of Sociology, Eastern College) was invited to set up a program for children, using a church as the location, to address the needs of the city's many underprivileged and marginalized citizens. He recruited college-aged students to work with the youth of Camden. (Online source)

You can see some of my concerns about him e.g. in Tony Campolo: "Christian Mysticism" Trumps The Bible. And then there's Colin McCartney, whom you mentioned above is the founder of UP Toronto, which is a "faith based charity":

As founder of UrbanPromise Toronto, Colin McCartney is the visionary for this unique urban ministry… McCartney is an ordained minister through the A.G.C Churches of Canada… He is an author, mentor to business people and is in high demand as a speaker… (Online source)

As you also mentioned, one of the books he's authored is Red Letter Revolution (RLR) that we're told:

is about a global movement of Christians who are taking the actions of Jesus and his exact words—the "red letters" in some versions of the Bible—seriously. (Online source)

You can get a Sneak Peek of RLR here; but as I said yesterday in  Jesus Defines Marriage For Red Letter Christians, some of these Red Letter Christians are Progressive Christians ala Diana Butler Bass, and all the talk of following the Red Letters of what Jesus says in the New Testament sounds quite pious but they don't even agree amongst themselves what to believe Jesus actually said.

The only thing they agree on is remaking Jesus into some kind of a social reformer prompting us into doing good deeds and making the world a better place for our fellow man. But this serves as a rabbit trail because the issue is their advancing a reimagined version of the spiritually bankrupt social gospel of what Dr. Walter Martin (1928-1989) called the Cult of Liberalism.

No one is arguing that we shouldn't do the things being done in the types of programs UP is involved with; however, these spiritually proud Red Letter—we're just a little better then you Christians—don't get around to preaching the genuine Gospel of Jesus Christ, and as you'll hear McCartney himself say in the video below, they don't want to have to defend the faith; but see Jude 3:

Beloved, while I was making every effort to write you about our common salvation, I felt the necessity to write to you appealing that you contend earnestly for the faith which was once for all handed down to the saints. (Jude 3, NASB)

The bottom line: As admirable as their goals may be, these people are not in line with proper Biblical Christianity, though they would be so bold as to insist they are the ones truly following Jesus. Better we actually follow what Jesus tells His Church to be doing: Preach the Gospel; make disciples, care for their needs, be a blessing in the world, all the while not being of it.

Red Letter Christians are neglecting the most important aspect—the Gospel—and I would not have my local church involved with Urban Promise. I pray this helps.

For Christ's honor I labor,

Ken Silva, pastor-teacher
See also:
JOHN MACARTHUR: WHEN BEING "NICE" IS WRONG
YOU LOVE JESUS; GOOD FOR YOU, BUT WHICH ONE?
THE EMERGING CHURCH SOWING ITS NEO-ORTHODOX CONFUSION ON SCRIPTURE
THERE IS NO SPIRITUAL SWITZERLAND
DONALD WHITNEY AND EVANGELICAL CONTEMPLATIVE SPIRITUALITY/MYSTICISM