By Ken Silva pastor-teacher on Nov 8, 2009 in Brian McLaren, Current Issues, Emergence Christianity, Emergent Church, Features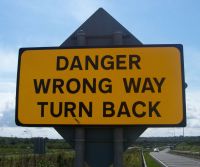 In the Apprising Ministries piece Emerging Church transFORM (ECt) I told you that Tony Jones, a leading voice within the egregiously ecumenical Emerging Church aka Emergent Church de-formation of the Christian faith—now morphing into Emergence Christianity (EC) and "theologian in residence" at the EC church of his equally heretical quasi-universalist Doug Pagitt, tweeted:
 Launching today – TransFORM : an international, trans-denominational missional community formation network: http://ow.ly/yE8z (Online source)
Here's yet further example showing that the Emerging/ent/ence Church is far from dead; just the day before the above tweet by Jones, EC spiritual driector/guru Brian McLaren shared in his post a fantastic video …
…about forming missional communities, featuring some of my dear friends. Transform is a new network seeking to help innovative missional communities of practice take shape, grow, and multiply… (Online source)
Joel Taylor also has more in his TransFORM: The Devil & His Emergent Church In Your Neighborhood. And as I pointed out in the aforementioned post ECt, if you're at all familiar with this postliberal cult of Emergence Christianity, you'll recognize many of the names on the Leadership Team of this TransFORM—as well as folks in the video—e.g. Jones' fast friend gay affirming "pastor" Jay Bakker. 
As I talked about in Outlaw Preachers Khad Young And Jay Bakker Don't Love Enough, this outlaw preachers shtick Bakker's working means ends up in antinomianism. Then in Outlaw Preachers And The Emerging Church you'll also see that, because each group shares a common goal, the EC has now embraced this rather biblically illiterate bunch slithering up all around head Outlaw Bakker.
They are attempting to convince us that the deviant lifestyle of having sexual relations with another of the same sex, i.e homosexuality, is a viable one for the evangelical Christian, which is why AM has been continuing to warn that there's a very dark and threatening same-sex storm right now approaching hurricane force which is currently only slightly off the coast of your own local church.
You may also recall that Jones and Pagitt are the dubious duo behind the recent EC apostasia-palooza Christianity 21 (c 21); and sure enough, in the promo video e.g. we see C 21 "Voices" pastrix Nanette Sawyer, Makeesha Fisher and Julie Clawson. And then there's ELCA pastrix Nadia Bolz-Weber shown below, who's hosting the upcoming Outlaw Preacher's Reunion at her HFASS church:
TransFORM: Missional Community Formation from TransFORM on Vimeo.
See also:
EMERGENCE CHRISTIANITY—A POSTLIBERAL CULT SLITHERS INTO EVANGELICALISM
THE EMERGING CHURCH HIGHJACKING EVANGELICALISM
THE NEW CHRISTIANS WITH CHRISTIANITY WORTH BELIEVING—NO SOLA SCRIPTURA: YES, WOMEN PASTORS AND QUEER CHRISTIANS
ROB BELL, PETER ROLLINS, AND QUEERMERGENT'S ADELE SAKLER
DID NADIA BOLZ-WEBER JUST CALL JESUS "A SCHMUCK"?
MAKEESHA FISHER: SOMETIMES YOU GOTTA BE CRASS