By Ken Silva pastor-teacher on Oct 9, 2009 in AM Missives, Current Issues, Emergence Christianity, Emergent Church, Features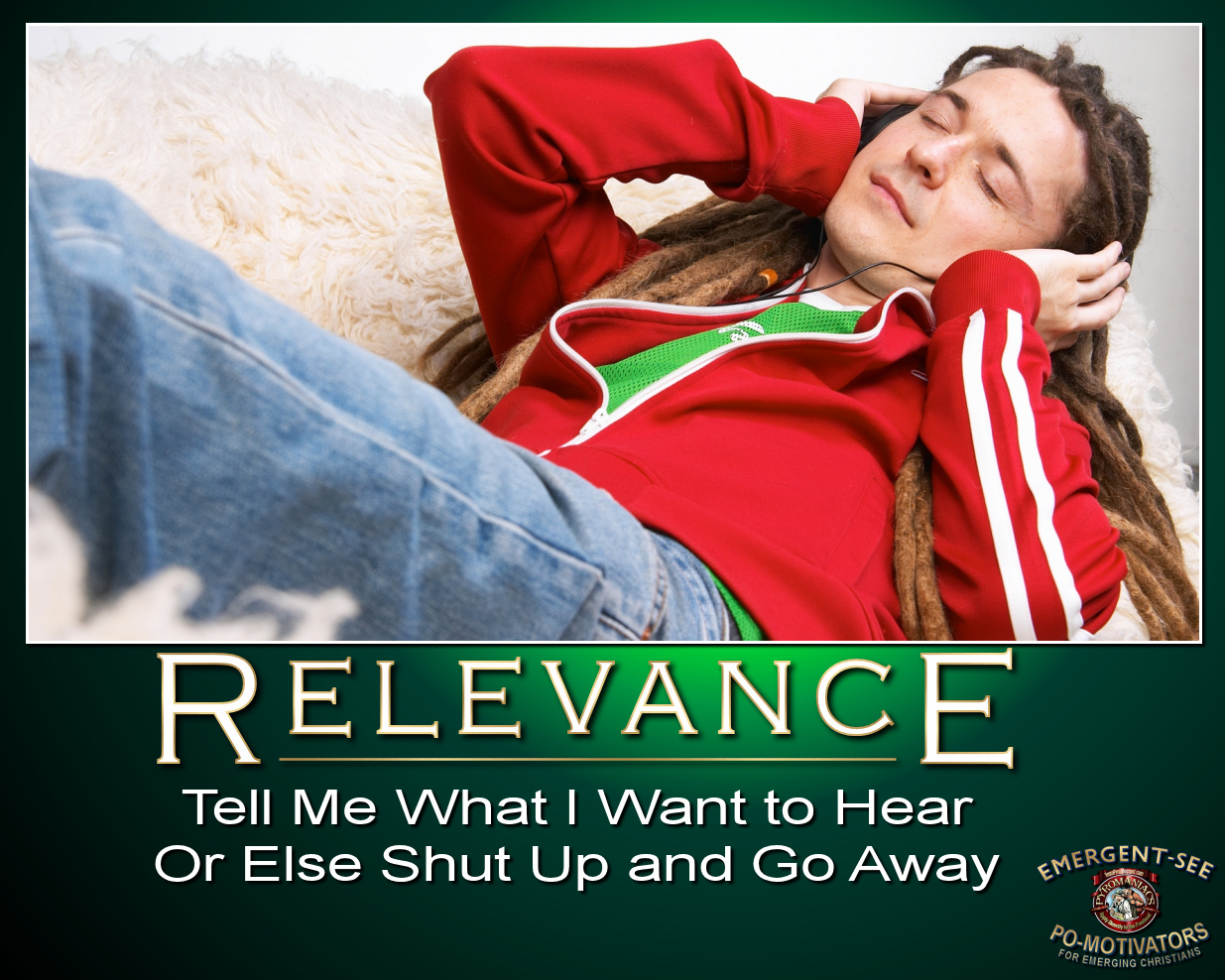 Here in C?21, JOPA, and the Love of God my friend John Chisham, pastor of River of Life Alliance Church and fellow Christian Research Net contributor shares a few interesting exchanges he's had with heretical quasi-universalist "pastor" Doug Pagitt.
As a reader of Apprising Ministries you should know that Pagitt, along with his equally heretical "theologian in residence" Tony Jones, are major voices within the postliberal cult of the egregiously ecumenical Emerging Church aka Emergent Church de-formation of the Christian faith—now morphing into Emergence Christianity.
Today they kick off their apostasia-loosa known as Christianity 21. And Chisham is there to do open-air preaching, which is the subject of one of his "conversations" in his aforementioned piece. Chisham speaks of some:
messages from Doug demonstrating the love of God, as well as confidence that the opinions given by the presenters at C?21 are not rock solid in light of God's Word, because thats what I will be preaching outside.

You have a new direct message:
pagitt: If you are on the property we have already alerted the Edina police and they will remove you.You have a new direct message:
pagitt: Your planned protest must not enter the church property nor harrass any attendees or we will have the police remove you.

You have a new direct message:
pagitt: I suggest you call me today so we can talk on the phone and be perfectly clear about this. 612 730 ****.

This is not a protest, nor has it ever been. I plan to preach Jesus Christ and him crucified. I plan to present the Christian faith with 21 topics which include salvation, reconciliation, sanctification, glorification, worship, holiness, repentance, sin, etc. I plan to preach/teach on the doctrine of man, the doctrine of God. I plan to teach on God's wrath, his justice, and his love. This has never been a protest, it has always been an effort to present a real Christianity at a place where a false christianity is being sold. (Online source)
You can read pastor Chisham's post in its entirety right here.
See also:
TONY JONES ON CHRISTIANITY 21 APOSTASIA-LOOSA
THE EMERGING CHURCH HIGHJACKING EVANGELICALISM
THE NIGHTMARE BEGINNING FOR MAINSTREAM EVANGELICALISM
THE EMERGING CHURCH SOWING ITS NEO-ORTHODOX CONFUSION ON SCRIPTURE
CHRISTIANITY 21 AND ALLEGED INNOVATIVE VOICES IN THE FAITH: PHYLLIS TICKLE 
CHRISTIANITY 21 AND ALLEGED INNOVATIVE VOICES IN THE FAITH: NADIA BOLZ-WEBER
THE NEW CHRISTIANS WITH CHRISTIANITY WORTH BELIEVING—NO SOLA SCRIPTURA: YES, WOMEN PASTORS AND QUEER CHRISTIANS