By Ken Silva pastor-teacher on Oct 8, 2009 in Current Issues, Rob Bell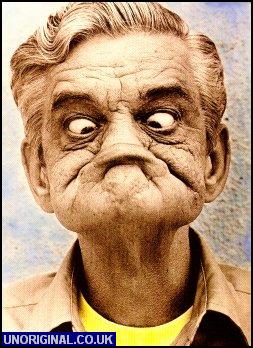 A little while ago Perry Noble, one of the church-planting popes of the Carolinas, pontificated via Twitter:
Scripture actually defines the Gospel…not the emerging needs of our culture! (Online source)
The only problem with "redefining" the Gospel is when u r done u don't have THE GOSPEL!!! (Online source)
Could he possibly have dared to correct Rob Bell, the Elvis of the egregiously ecumenical Emerging Church aka Emergent Church de-formation of the Christian faith—now morphing into Emergence Christianity (EC)?
As you can see e.g. in Rob Bell Preaches On Twitter he has redefined the "gospel" into some reimagined social gospel, which is essentially Christian Marxism; what Christian apologist Chris Rosebrough, host of the Fighting for the Faith program airing on his Pirate Christian Radio network, has deemed the gospel of "stick it to the Caesar man."
See also:
ROB BELL IN A NUTSHELL: THE BIBLE
RANK HERESY BEING PREACHED AT MHBC OF ROB BELL
DID ROB BELL FORGET THE CROSS?
ROB BELL ABSOLUTELY WRONG ABOUT SCRIPTURE
THROUGH ROB BELL "THE GREAT ENLIGHTENED ONES" TELL US MAN HAS DIVINE GREATNESS
MARCUS BORG AND ROB BELL: THE BIBLE IS NOT A DIVINE PRODUCT WITH DIVINE FINAL AUTHORITY?