By Ken Silva pastor-teacher on Sep 23, 2009 in AM Missives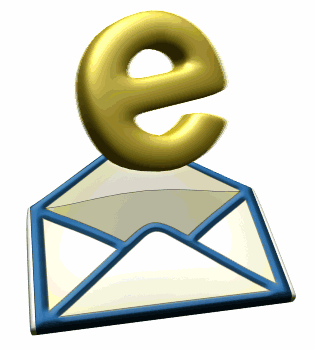 I've pointed out previously that as a general rule, and a courtesy, we do not publish email without the permission of the sender. However at the same time, all email sent to AM and Christian Research Network is considered the property of Apprising Ministries so we may indeed publish unsolicited email for the purposes of edification.
This particular email below is published with permission, and is presented here upon the request of its author, prayerfully for encouragement for those who have been standing with us here at AM. As it says in our About AM section, the Lord has given me the privilege of being involved in a lot more ministry endeavors than the writings you see here at AM.
Take for example, what you're about to read in this unsolicited testimony. The man who wrote the email lives a couple of states away from me and the only way I would have ever met him is through my labor in the Lord here at AM. As God would will, in time he would even sit with me on my porch and we've broken bread together. Here now another side of the controversial work of Apprising Ministries:
Please share this praise report.

Dear Pastor Silva,

As you know, I have struggled for the last 3 years to reckon with my wife's infidelity.

A situation, that I know now, I contributed to by neglecting my family.

The Lord used you to correct me, to see my wife as He does.

In that perspective, I could not help but see my own sinfulness. For that, I repented.

Now, my marriage is on a path of healing and joy.

I thank God for putting you in my life. I would have been shipwrecked otherwise.

To our God be the glory.

TK
As I said in Our Gratitude Apprising Ministries is an apologetics and discernment outreach extending from Connecticut River Baptist Church, the small local fellowship who called me as their pastor. Please know that I have no staff to assist me in pastoral counsel such as the above; or in the research and writing, and AM is also reader-supported, which means I depend entirely upon the generosity of God's people to be available.
So if you've been blessed through the work here perhaps you might consider helping to support this labor. The truth is, I also regularly receive letters from many pastors around the country looking for help in discerning issues or asking me to do additional research, and we remain hopeful that a church or two might consider taking on AM as even a small part of their mission giving.
In any event, at this time a gift of any amount—whether one time or on a regular basis—will go a long way toward helping to keep AM available along the Internet Front. If you'd like to donate via PayPal click here or you can make your checks/money orders payable to Apprising Ministries and send them to:
APPRISING MINISTRIES
P.O. BOX 340
Claremont, NH 03743