By Ken Silva pastor-teacher on Aug 30, 2009 in Devotions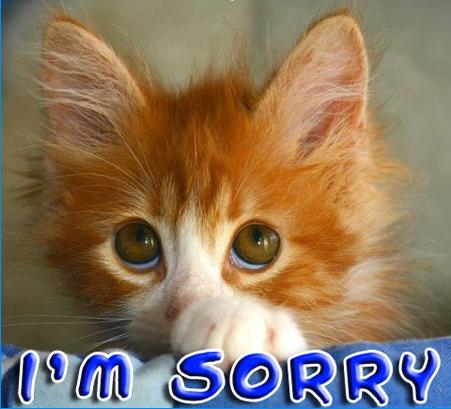 He said to them, "Thus it is written, that the Christ would suffer and rise again from the dead the third day, and that repentance for forgiveness of sins would be proclaimed in His name to all the nations, beginning from Jerusalem." (Luke 24:36-47, NASB)
Repentance For Forgiveness Is MIA Today
Despite our small differences, Dr. Donald Grey Barnhouse was beyond question a very well-respected teacher of the Bible. And below he speaks of:
a Sunday School teacher [who] once asked a class what was meant by the word "repentance." A little boy put up his hand and said, "It is being sorry for your sins."
A little girl also raised her hand and said, "Please, it is being sorry enough to quit [sinning]." There is, indeed, a vast difference between the two. That is why the Lord said through [His prophet] Joel — Rend your heart and not your garments (Joel 2:13). (Illustrating Great Themes of Scripture, 128).
You see, what's being lost right now through the man-centered doctrine of the various forms of seeker-sensitive—and virtually pelagian—Church Growth Movement is that someone who is truly sorry for something will admit that he was wrong; thereby taking responsibility for the wrong, and he will then stop doing that thing.
As Barnhouse also said:
The [true] born-again Christian, looking upon his heart, is forced to say: If I were but the justice of God, I would send myself to eternal separation from God. If I were but the holiness of God, I would separate myself eternally from that holiness. Then we can understand that only by that redeeming love which came to the cross and bore the stroke of that justice and the separation of the holiness, is it possible for love to redeem us and draw us to Him. (ibid.)
Therein lies another very key aspect of the vicarious penal substitutionary atonement of Jesus on the Cross, which is so vital for us to finally come to understand. And it also just happens to be the very area that Satan and his minions really work so hard to keep Christians from grasping.
The enemy knows that if he can keep you from understanding this, then he can also keep you from being effective in your witness for Jesus in this hour of growing spiritual darkness. A time when even people within the visible church of Jesus Christ themselves are so desperately in need of the power unleashed by God at the Cross.
And here's what Satan doesn't want you to discover: When you are regenerated i.e. "born again" his control over you is completely broken; and you are no longer a slave to the prince of the power of the air. Can you see it now; Satan is only the prince of the power of air—the ruler of…well, nothing!
See also:
THE NIGHTMARE BEGINNING FOR MAINSTREAM EVANGELICALISM
RECLAIMING THE BIBLE AS THE WORD OF GOD
YOU LOVE JESUS; GOOD FOR YOU, BUT WHICH ONE?
DISCIPLINES TO DECEPTION IN SOUTHERN BAPTIST CONVENTION
PICK YOUR SWORD OF THE SPIRIT BACK UP!
THE CULT OF LIBERAL THEOLOGY ROTTEN ROOT OF THE POSTLIBERAL EMERGING CHURCH