By Ken Silva pastor-teacher on Aug 25, 2009 in Current Issues, Emergence Christianity, Emergent Church, Features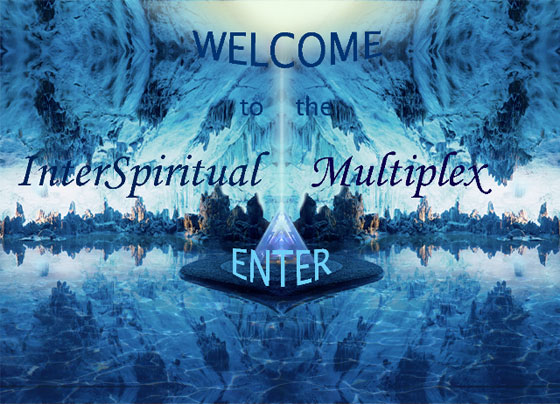 In articles such as Christianity 21: Emerging Voices Of A Pseudo-Christian Faith and Tony Jones And Christianity 21: The Future Of Apostate Christianity (C 21), a while back, Apprising Ministries first brought to your attention this upcoming C 21 conference of the egregiously ecumenical Emerging Church aka Emergent Church—morphing into Emergence Christianity—(EC).
AM also showed you that among alleged "innovative" and "most important voices for the future of Christianity" who'll "speak into our future" in order to "shape the future of our faith" will be "queer inclusive" ELCA "pastor" Nadia Bolz-Weber and Phyllis Tickle, the Empress of Emergence Christianity.
C 21 itself is being put on by JoPa Productions, which is a company formed by Tony Jones and his quasi-universalist pastor Doug Pagitt. In addition Jones has informed us that "these Voices," who in this case are 21 women, will also be revealing "the way the Christianity will be changing in coming days."
This weekend Bolz-Weber, along with EC darling Peter Rollins—whom his friend Rob Bell says is one of the "freshest voices" he's heard—will be at the Greenbelt Festival in the UK, which is kind of like the youth festival Cornerstone. We might say that the highlight of the "talks" will be the one by Bell; we're told: "This will be his first appearance at Greenbelt, and is his only visit to the UK in 2009."
The festival website also tells us:
Greenbelt is an independent Christian charity working to express love, creativity and justice in the arts and contemporary culture in the light of the Christian gospel. (Online source, bold theirs)
So here we'll give you the opportunity to catch another glimpse of the all-inclusive faith these "New Christians" find worth believing; in fact, it may already have slithered into the Young Adult and Youth ministries of your own church. Among the "worship" options at Greenbelt that one can choose from would be Ikon, where Rollins is "pastor":
Inhabiting a space on the outer edges of religious life, ikon is a Belfast-based collective who describe themselves as iconic, apocalyptic, heretical, emerging and failing. (Online source)
Very inspriational. Or how about something called Ambient Wonder, where it would seem as if anything goes, as they continue:
seeking to surprise one another with the creativity of God. They try to find a meeting place between meditative traditions, daily lives, and the spirituality in our culture as they explore Christian faith. (Online source)
Then there's OuterSpace:
a group of LGBT (lesbian, gay, bisexual, transgendered) Christians, and their family and friends, at the annual Greenbelt Festival. It is committed to the Church and to helping everyone find their way in the Church, no matter what their background. (Online source)
This new quasi-Christianity, a "have it your own way" Burger King faith for the postmodern set, is not only gay affirming, but it's also highly ecumenical and steeped in counter-Reformation spirituality. For example, the Worship Lineup also includes Roman Catholic Mass, Taize Worship, Franciscans, and Molten Meditation to "experience God through scripture, music and meditation within our own cultural context."
As AM has said before, The Nightmare Is Beginning For Mainstream Evangelicalism because such as these have already been influencing evangelical youth pastors and youth ministers, not to mention infiltrating their ministries, for quite some now. May the Lord have mercy upon us for not seeking Him for the strength to preach the Gospel in the Holy Spirit with His power. Instead, through various forms of the Church Growth Movement, we've only been attempting to do a spiritual job by our own impotent ingenuity.
Sadly, the visible church is now reaping what it has sown; sow to the flesh, and you will receive but flesh.
See also:
APPRISING MINISTRIES WITH A PEEK AT THE COMING SOTERIOLOGY OF EMERGENCE CHRISTIANITY
MAINSTREAM EVANGELICALISM NOW ON THE RAPID SLIDE TO APOSTASY
THE NEW CHRISTIANS WITH CHRISTIANITY WORTH BELIEVING—NO SOLA SCRIPTURA: YES, WOMEN PASTORS AND QUEER CHRISTIANS
NADIA BOLZ-WEBER WEIGHS IN ON ELCA CHURCH-WIDE ASSEMBLY
THE SIN OF HOMOSEXUALITY IS DIFFERENT
WHY NO CONDEMNATION FOR CHRISTIANS WHO ARE HOMOPRESSIVE?