By Ken Silva pastor-teacher on Jul 10, 2009 in AM Missives, Contemplative Spirituality/Mysticism, Current Issues, Emergence Christianity, Emergent Church, Erwin McManus, Jay Bakker, Richard Foster, Rob Bell, Southern Baptist Convention, Spiritual Formation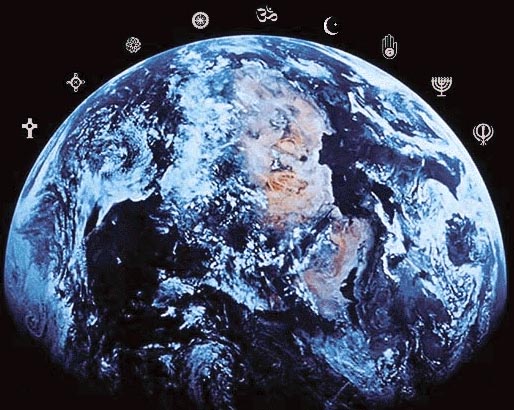 Apprising Ministries has long been covering something known as Emerging Church aka Emergent Church, now morphing into Emergence Christianity (EC). Those familiar with AM pieces like Emergent Church: A Diseased Tree and A Conversation About The Emerging Church With Mike Clawson And Ken Silva know my view that this EC, as we now know it, essentially begins circa 1997.
I've said it before, and here I'll say it again, the EC is no move of the Holy Spirit, it is a counterfeit Christianity. For years now I've talked with many in "the conversation" who are the heart and soul of it, as well as studying their false teachings in the light of Holy Scripture, and the egregiously ecumenical EC at its corrupt core is a rebellion against Sola Scriptura.
Many know that back in 1994, three years before the Terranova Project would germinate the EC tree we can trace today, extending from a mother SBC church in another city I would plant a misison church. Heavily Arminian in theology, being "relevant" and "missional" before they became buzzwords, with hair down the middle of my back and my secular rock band coming out of the church.
I did play in bars, I hung out with sinners engaged them in conversation…well, you know. If the EC we see today was around then, I would have immediately joined up with it; which is why I know it was not a "movement" as such back then. This background brings me to introduce an excellent series being done by my friends at the fellow online apologetics and discernment ministry Herescope.
Their research team is currently doing a series, which I highly recommend, on what was going on circa 1970 that would produce the spurious seeds which began sprouting up circa 1997. This Emerging/ent/ence pseudo-Christianity just didn't happen on its own:
The Emergent/emerging church movement was first tried with that name back in 1970 at a series of conferences sponsored by Faith at Work. This fact is disclosed in Hiley Ward's book Religion 2101 A.D.: Who or What Will Be God? (Doubleday, 1975). The book is a compendium of futurist thought, including the science fiction and paranormal and metaphysics activities extant in the early 1970s…

In his book Religion 2101 A.D. Ward reveals that he had been meeting regularly with Billy Graham "in interviews… over the years."[5] His book is a compendium of what was going on with futurist thought, conferences, writings and activities prior to 1975. By this time period evangelical leaders had already been working on futurist projects and doctrines…

All of these evolutionary theologies can be connected in one form or another to the emerging church movement's theologies today. Interestingly, Ward cites an International Convention of the Religious Education Association held in Toronto in 1973 in which Matthew Fox led a workshop promoting "Panentheistic Spirituality: The Religious Education of Tomorrow?"

[Fox] defined "panentheism" as an "experience of the whole." Beyond pantheism, which is a passive look at the universe, panentheism emphasizes experience, not of a doctrine or revelation or a Deity, but the experience of the whole. [15]

This original move to create an emerging church movement was set in the rebellious early 1970s, a time when anything connected with "tradition" was being dismantled, discarded and deconstructed… (Online source)
Below are links to the other parts of this must read The Emerging Church—Circa 1970 series thus far from Herescope:
See also:
THE CULT OF LIBERAL THEOLOGY ROTTEN ROOT OF THE POSTLIBERAL EMERGING CHURCH
ROB BELL, PETER ROLLINS AND PHYLLIS TICKLE TOGETHER ADVANCING EMERGENCE CHRISTIANITY
TONY JONES ON PHYLLIS TICKLE'S EMERGENCE
TONY JONES AND KEN SILVA AGREE!
SHANE HIPPS AND ROB BELL TEACHING HERESY
THROUGH ROB BELL "THE GREAT ENLIGHTENED ONES" TELL US MAN HAS DIVINE GREATNESS
THE NEW CHRISTIANS WITH CHRISTIANITY WORTH BELIEVING—NO SOLA SCRIPTURA: YES, WOMEN PASTORS AND QUEER CHRISTIANS