By Ken Silva pastor-teacher on Jul 6, 2009 in AM Missives, Current Issues, Emergence Christianity, Emergent Church, Features, Homosexuality/"Christian"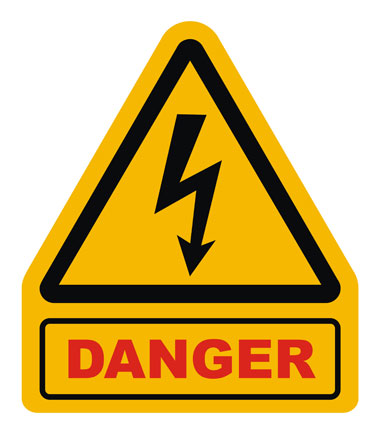 Well, one out of the two anyway. At least that's for now; the year's still young, and there's no telling what sinful practice the egregiously ecumenical Emerging Church de-formation of the Christian faith aka Emergent Church—now morphing into Emergence Christianity—(EC) will next embrace.
Actually practicing lesbian "Christ-follower" Adele Sakler, co-leader of Richmond Emergent Cohort, really does head up a GLBTQ-affirming EC group called Queermergent. And increasing numbers of EC personalities are now going on the record concerning their acceptance, as a viable option for the Christian, the deviant lifestyle of those who are unrepentant in their practice of sexual immorality with a member of the same sex i.e. homosexuality. 
Among this corrupt conglomeration we already will find the popular EC website The Ooze, Tony Jones, Jay Bakker, at least a couple of "pastors" who'll be speaking at the upcoming EC gathering Christianity 21—Nadia Bolz-Weber and Nanette Sawyer—as well as Peter Rollins, a friend both Sakler and of EC icon Rob Bell, who is—surprise—being quite nebulous as to what he actually believes.
Now I don't always see eye-to-eye with Dr. Ron Rhodes, but he was very kind to me when I was just starting out in ministry, and he is a very solid evangelical scholar. The point being, Dr. Rhodes certainly isn't someone we would ever call radical or homophobic. In his very helpful quick reference guide Homosexuality: What You Need To Know Dr. Rhodes is dead-on-target when he says:
In a Bible-believing evangelical church, church discipline is appropriate for a person living in unrepentant homosexual sin. If a member of a church chooses—without remorse, and without willingness to change— to remain a practicing homosexuality, then it is appropriate that this person be put out of fellowship with the rest of the church as a means of church discipline (Mathew 18:15-17; 1 Corinthians 5:11-13). The goal is not punishment but restoration to right living. (emphasis his)
You need to know that we have a very serious problem currently brewing within the mainstream evangelical community of the visible church. Not only is Emerging/ent/ence Christianity openly embracing, as consistent with the historic orthodox Christain faith, the sinful lifestyle of those unrepentant in their practice of homosexuality—but in all likelihood—so do many leaders within your own church.
See also:
THE NEW CHRISTIANS WITH CHRISTIANITY WORTH BELIEVING—NO SOLA SCRIPTURA: YES, WOMEN PASTORS AND QUEER CHRISTIANS
ROB BELL, PETER ROLLINS, AND QUEERMERGENT'S ADELE SAKLER
OXYMORONIC 'HOMOSEXUAL CHRISTIANS' FOCUS OF BARNA REPORT
BUT DO EMERGENCE CHRISTIANITY AND BRIAN MCLAREN REALLY LOVE GAY PEOPLE?
"GAY-AFFIRMING" PASTOR JAY BAKKER TO SPEAK FOR ELCA GATHERING
EXCELLENT ADVICE FOR EC PASTORS LIKE JAY BAKKER