By Ken Silva pastor-teacher on Sep 16, 2014 in AM Missives, Current Issues, Devotions, Features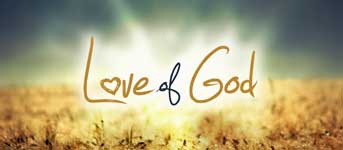 See what kind of love the Father has given to us, that we should be called children of God; and so we are. The reason why the world does not know us is that it did not know him. Beloved, we are God's children now, and what we will be has not yet appeared; but we know that when he appears we shall be like him, because we shall see him as he is. And everyone who thus hopes in him purifies himself as he is pure. (1 John 3:1-3)
The Children Of God Come By Way Of The Cross
One of the truly amazing things about our loving Father in Heaven is when you consider that a Being as awesome as our Creator is even willing to communicate with us at all; and yet, God the Holy Spirit tells us—as Christians—in the Book of Hebrews chapter 4 — For we do not have a high priest who is unable to sympathize with our weaknesses, but one who in every respect has been tempted as we are, yet without sin. Let us then with confidence [in prayer] draw near to the throne of grace, that we may receive mercy and find grace to help in time of need (Hebrews 4:15-16).
Great reasons for us to faithfully go to Father in prayer, wouldn't you say? O what a privilege and honor we Christians have as the sons and daughters of the one true and living God. There is a praise chorus many churches sing called Behold What Manner Of Love, which is actually a quote from the King James Version translation of 1 John 3:1 — Behold, what manner of love the Father hath bestowed upon us, that we should be called the sons of God: therefore the world knoweth us not, because it knew Him not.
Please understand that I'm not recommending the Amplified Bible; that noted, here it is actually helpful as commentary in bringing out the fuller meaning of 1 John 3:1 — SEE WHAT [an incredible] quality of love the Father has given (shown, bestowed on) us, that we should [be permitted to] be named and called and counted the children of God! And so we are! The reason that the world does not know (recognize, acknowledge) us is that it does not know (recognize, acknowledge) Him.
Preeminent Bible scholar Dr. Leon Morris (1914-2006), a recognized authority on the writings of the Apostle John, points out in his commentary of this wonderful verse:
The wonder of it all arrests John. "Look!" he says, "Look at the love the Father has given us. We are called children of God. And we are!" The divine call in Scripture is often regarded as an effectual call, but John leaves no doubts. Not only are we [Christians] called God's children, but we are such in reality. This has a consequence that the world does not know us. The incompatibility of the world and Christianity is a recurring theme in John's writings. The world's failure to know believers is not to be wondered at for it did not know Him. ((Donald Guthrie, J. Alec Motyer, Alan M. Stibbs, Donald J. Wiseman, Editors, The New Bible Commentary: Revised, [Grand Rapids: Eerdmans Publishing, 1984], 1264.))
We Receive This Gift In Christ
Now, you might ask: "Are you trying to tell us in this politically correct inclusive culture in which we are now living that only people born again by personal faith in Jesus Christ, i.e. Christians, are children of God!" Let me say, categorically yes; that is exactly what I am telling you the Bible teaches. And so many say: "Well, that's not very nice, in this age of moral relativism and postmodernism you really must include everyone; or it just isn't fair."
Whether it is fair or not, we must let God decide. And Genesis 18:25 states — Shall not [the LORD] the Judge of all the earth do what is just?" Look once again to the b part, or last part, of 1 John 3:1, from our text above — The reason why the world does not know us is that it did not know him. This is such a critical issue in our tepid generation that I must briefly make a couple of important points. First, the we who are called children of God make up the invisible and universal Church—those people called out of the world into the Body of Christ by being regenerated, or born again (cf. John 3:3-7).
These are the only people who are actually Christians according to the Bible. It's very important that you remember this in order to really understand this verse of Holy Scripture. With this in mind then, let's look at 1 John 3:1 again putting in the word "Christians" where it applies in the text – See what kind of love the Father has given to us, that [Christians] should be called children of God; and so [Christians] are. The reason why the world does not know [Christians] is that it did not know him. 
Notice that the Holy Spirit says, through His inspired Apostle John, that only these Christians are children of God; contrary to the multitude of emerging evangelical false prophets that litter the landscape of the church visible today. Then the Lord explains to us that the reason the world, or the unregenerate, the non-Christian, does not know us — the Christians — is that "it" — the world, the unbelievers, did not know Him — God Himself in the Person of the Christ Jesus of Nazareth.
All Men Are Not Children Of God
They have no relation to us, because they have no relation to the Lord Who is head of His Church (cf. Romans 8:6-9). So despite the protests of non-Christians, no matter how sincere they may be, this is exactly what this verse means: Unless one has a personal relationship with Jesus Christ as Lord and Savior of their lives by God's grace alone, through faith alone, in the finished work on the Cross of Christ alone, then they are still in the world. And, as such, if they are still in the world, then they have not been called out as Christians. ((Christians make up a local church; the Greek word for church is ecclesia, which means "the called out ones." And This gives you important background as to the meaning of the word Christian: http://www.gotquestions.org/what-is-a-Christian.html, accessed 9/16/14.))
And since these people are not Christians the Bible tells us — the wrath of God remains on [them] (John 3:36). No getting around that there in our opening text we see such as these are not children of God, nor do they even know Him; this is the sad fact Scripture teaches. However, this is exactly why we, who are children of God—His Christians—need to always be ready to tell the world about their grossly mistaken idea that all human beings are God's children; and in addition, we need to pray for those who haven't accepted Jesus personally.
Please remember that no matter how learned we may become—and the Lord knows we do need more educated Christians—no matter how intellectual one might be, it's impossible to bring someone to a saving knowledge of Jesus Christ by arguments alone. Since the human soul is locked from the inside we must pray for God the Holy Spirit to work within the person's life.
And even though we know there is absolutely nothing we can do on our own to save anyone, we may find the strength to be persistent in our praying for the salvation of those to whom we are witnessing in these Words from our Lord Jesus Christ — "With man it is impossible, but not with God. For all things are possible with God" (Mark 10:27).
Further reading