By Ken Silva pastor-teacher on Jan 29, 2014 in AM Missives, Current Issues, Devotions, Features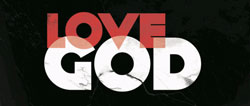 28  And one of the scribes came up and heard them disputing with one another, and seeing that he answered them well, asked him, "Which commandment is the most important of all?" 29 Jesus answered, "The most important is, 'Hear, O Israel: The Lord our God, the Lord is one. 30 And you shall love the Lord your God with all your heart and with all your soul and with all your mind and with all your strength.' 31 The second is this: 'You shall love your neighbor as yourself.' There is no other commandment greater than these." 
(Mark 12:28-31)
To Love God Is The Greatest Commandment And Supersedes Love For Our Fellow Man
It should go without saying that here at Apprising Ministries I believe we must preach the absolute Truth of Holy Scripture and then pray that God will open people's eyes before they are forever lost. We also need to do so with the plethora of false teachers today.
For example, those who perpetrate the current evangelical fad of Contemplative Spirituality/Mysticism (CSM) pose the danger of leading all those who follow them right into the matrix of their neo-gnosticism. And this comes from one who fully believes in experience with the Lord.
However, all experience must be tested by Scripture; and never the reverse as those in CSM are wont to do. Here's the bottom line: The result of CSM spreading throughout mainstream evangelicalism is these man-pleasers have  turned the idea of love exactly backward.
And this is quite easily proved by the text of the Bible itself. We specifically note the end of the b part of verse 28 in the above text where Jesus is asked — "Which commandment is the most important of all?"  The KJV illustrates my point well as it reads — "Which is the first commandment?"
This would mean that Christ—the LORD God Almighty Himself in human flesh—has just been asked by one of His Own creations to explain to him essentially, "in all of Your Word, what is the most important thing a man can possibly do while he is here on this cursed earth."
In the Master's cogent response comes the revelation of how people today have actually reversed that which is most important. Look at verse 29:
29 Jesus answered, "The most important is, 'Hear, O Israel: The Lord our God, the Lord is one. 30 And you shall love the Lord your God with all your heart and with all your soul and with all your mind and with all your strength.'" 
Can you see that, "The most important [Commandment]," says Jesus, is to "love the Lord your God." It's only after our Lord teaches this that we then get to verse 31 — The second is this: 'You shall love your neighbor as yourself.' There is no other commandment greater than these." 

As I see it, we must come to understand that while there are no greater commandments than these, they are simply not equal to each other. Look at verse 31 again from the KJV — "And the second is like, namely this"; meaning obviously that it is not the first, nor the most important.
Tied up in our very commission as the Body of Christ, His Church, is our Lord's clear command in John 20:21 — "As my Father hath sent me, even so send I you.." Therefore our allegiance as "ambassadors for Christ" is to be fiercely loyal to the LORD our God no matter whom it is we must facedown or confront.
It is from this kind of love for God that Christ will then move through us to do all the things He wants us to do.
Further reading