By Ken Silva pastor-teacher on Mar 10, 2013 in Current Issues, Features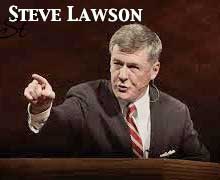 Here's a message by Dr. Steve Lawson that reminds us in this timid generation of the actual robust Christian faith once for all delivered to the saints:
Message 5, Here I Stand:

In every generation, new attacks on the veracity of Scripture arise, and the church faces a choice. Will she stand firm on the inspired Word of God, or will she capitulate to the Spirit of the Age?

In this message, Dr. Steven Lawson explains why the church must never compromise her commitment to the inspired and inerrant Word of God, but rather remain firm in the face of all challenges.
Further reading