By Ken Silva pastor-teacher on Jan 9, 2013 in Current Issues, Features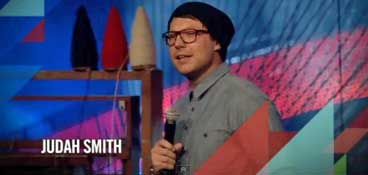 So says the audience member at JAM Hillsong 2010 who originally put up this clip at You Tube. ((http://www.youtube.com/watch?v=00sobO3wPeQ, accessed 1-9-13.))
Apprising Ministries wishes you to be able to examine the kinds of things youth hear at these kinds of conferences:
[mejsvideo src="https://www.apprising.org/wp-content/uploads/2013/01/JudahSex.mov" width=640 height=360]
One of the young commenters at the YT page, who apparently was also at JAM 2010, showed more wisdom than pastor Smith:
I hesitated about whether it was cool for him to drop that and gross out a lot of kids who were just having fun and feeling innocent.

I know its good to use shocking things as an opportunity for ministry, but there was something weird about the way he did it.

If it had led into a short edifying sermon for like 1 or 2 minutes that would have been cool but he just said it, ruined the mood for a lot of children, and then changed the subject.

I think he pictured it going different than it ended.
Further reading