By Ken Silva pastor-teacher on Jul 10, 2012 in Contemplative Spirituality/Mysticism, Current Issues, Features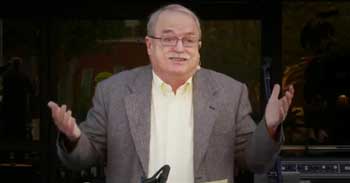 Apprising Ministries has long been warning you about the danger of listening to neo-Gnostics like Living Spiritual Teacher and Quaker mystic Richard Foster.
For years now Foster, along with his spiritual twin Dallas Willard, has been teaching corrupt Contemplative Spirituality/Mysticism (CSM) under the guise of so-called Spiritual Formation.
But what we're actually dealing with is really a romanticized version of Roman Catholic Counter Reformation spirituality, which is itself essentially a neo-gnosticism.
What it's not, is evangelical Protestant Christianity; and worse, this highly subjective CSM is truly quite hostile to the proper Christian spirituality of sola Scriptura—it's antithetical.
Today Dr. J.P. Moreland, "the Distinguished Professor of Philosophy at Talbot School of Theology, Biola University in La Mirada, California1 tweeted:

(source)
That link takes us to Discerning God's Voice and this video below. Considering Moreland's prominence within contemporary evangelicalism you'll now see how far CSM's neo-gnosticism has spread.
Just keep in mind that much of what you'll hear in J.P. Moreland's highly speculative teachings could very easily be attributed to familiar spirits and deceitful spirits attempting to lead the gullible into superstitions:
[mejsvideo src="https://www.apprising.org/wp-content/uploads/2012/07/Moreland-God-Chatty.mp4″ width=640 height=360]
Further reading
Endnotes