By Ken Silva pastor-teacher on May 16, 2012 in Current Issues, Features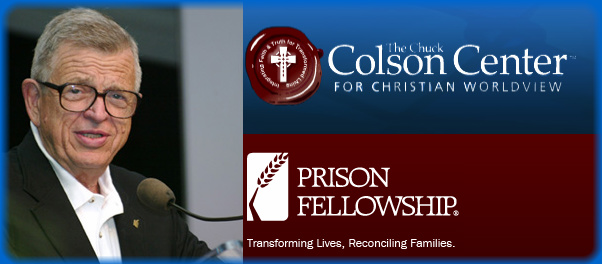 Apprising Ministries continues showing you that Southern Baptists Are Assisting The Roman Catholic Church To Infiltrate Evangelicalism. In that piece I reminded you that the late Chuck Colson was most prominent among them. The fact is, things are not well in the SBC, which is supposedly a Protestant denomination.
Today was the memorial for Chuck Colson and, just as Reformed blogger Tim Challies, "I didn't really understand the man in all his inconsistencies and complexities while he lived—the combination of good and bad baffled me." Challies continued:
Colson was a leader, a co-founder, of Evangelicals and Catholics Together, one of the efforts that must stand as part of his defining legacy. At heart, ECT made the Reformation a mistake or an over-reaction and sought to draw Protestant and Catholic back together. It made little of the gospel, suggesting that there was no unbridgeable difference between the gospel of the Reformation and the gospel of Roman Catholicism. This had potential to do terrible damage to the church and its gospel witness…

Then there was the more recent Manhattan Declaration, another effort to form a wide ecumenism. This Declaration addressed critical issues of our day: the sanctity of human life, the dignity of marriage as the conjugal union of husband and wife and the rights of conscience and religious liberty. But it did so as Evangelicals and Catholics and Orthodox together under the banner of a common gospel. (source)
We can't just sweep this sinful ecumenicism under the rug and it only seems fitting that even in death Colson's legacy would find the same ecumenicism. You see, his memorial service was held here:

(source)
CBN reporter Paul Strand shared in his Chuck Colson Remembered for His 'Heart of Gold' that:
Well-known politicians mixed with leaders from the evangelical world gathered Wednesday, to honorPrison Fellowship founder Chuck Colson. Colson passed away April 21 at age 80 after suffering a brain hemorrhage.

Thousands filled the National Cathedral in Washington, D.C., for his memorial service, where loved ones recalled Colson's commitment to his family and the prisoners God compelled him to lead. (source)
This memorial has indeed drawn much exposure for Washington National Cathedral (WNC) with its Cathedral Vicar, The Rev. Canon Jan Naylor Cope (pastrix) :

(source)
When we click that highlighted Watch the service button we come the below. Notice that WNC cleverly put a financial appeal for all of the people who would come to this website because of this memorial for Charles Colson:

(source)
In closing this, for now, you may find it interesting to know that the WNC website gives us some background concerning its mission:

(source)
This is because WNC is as a huge spiritual serpent swallowing up all religions:

(source)
Far from being merely ecumenical, WNC is an interspiritual "ministry for people of all faiths." It's actually a spiritual black hole espousing postliberal theology aka the Progressive Christianity a la Living Spiritual Teacher and Emerging Church guru Brian McLaren or Phyllis Tickle, the Empress of Emergence Christianity.
As a matter of fact, Tickle "is currently a Senior Fellow of Cathedral College of the Washington National Cathedral."[1] Following the link to the WNC's Cathedral College (CC):
For almost 80 years, the Cathedral College has served as the pre-eminent center of continuing education dedicated to strengthening and sustaining those called to ministries of proclamation. (Online source)
The universalist mythology of this "proclamation" is our concern. The WNC website also points us to its Center for Prayer and Pilgrimage; where we can learn about Contemplative/Centering Prayer, which is meditation in an altered state of consciousness. Here these neo-Gnostics find their "common ground" with other religions:

(source)
Frankly, there's just too much spiritual chicanery going on in the Cathedral of Compromise for me to even share here. One last thing; did you catch the subjective "group sharing and prayer [which] helps discern what the Spirit is saying to us today." Perhaps WNC isn't that far from the evangelicalism Chuck Colson was a part of after-all.
___________________________________________________________________________
End notes:
[1] http://www.phyllistickle.com/aboutauthor.html, accessed 5/16/12.
See also:
SOUTHERN BAPTIST DAVID JEREMIAH PRAISES "VISION GOD" GAVE TO TBN'S PAUL CROUCH
STRAIGHTENING OUT BETH MOORE ON DISCERNMENT
WOMEN PASTORS, PRISCILLA SHIRER, AND THE SOUTHERN BAPTIST CONVENTION