By Ken Silva pastor-teacher on Jan 28, 2012 in AM Missives, Current Issues, Features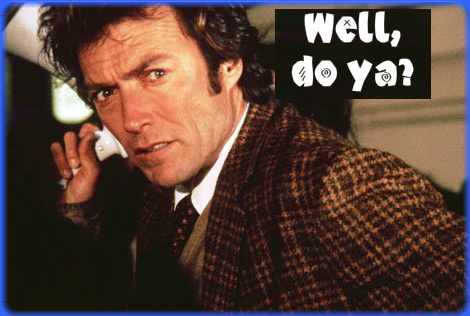 For if I preach the gospel, that gives me no ground for boasting. For necessity is laid upon me. Woe to me if I do not preach the gospel! (1 Corinthians 9:16)
Contemporary evangelicalism is deeply rooted in the fatally flawed Church Growth Movement that slithered out of Fuller Theological Seminary.
You need to understand that the seeker driven/attractional methods of people-pleasing Prophet-Führers like Steven Furtick, and the creepy Contemplative Spirituality/Mysticism of the Emerging Church rebellion against sola Scriptura, are two branches of the same diseased CGM tree.
They've since conjoined so that even today you'll hear much about the supposed need to "contextualize" the Gospel that it might be more readily acceptable for a given culture. Rubbish.
Here's the emerging problem with the man-centered non-gospel of squishy evanjellyfish in a nutshell:
"Sure, the gospel is timeless, but we have to communicate to people in a way that is understood…separate the message from some of the extra-Biblical trappings…"

"Of course, the Holy Spirit is essential in this, but [a negation by the way] we are responsible to get the message across… Otherwise, God would just have the Holy Spirit do all the work."
Sounds quite pious. God the Holy Spirit does do all the work; but He does so through obedient believers willing to die to self and let Him use them as empty vessels He then fills with Christ.
To do this means we simply must be open to more than mere intellectual contextualization; we must be willing preach the Biblical Gospel of the historic orthodox Christian faith from the Scriptures alone regardless of the culture or the personal cost.
But you see, in too much of the visible church today they don't want to do that anymore because people will get mad at us. To quote Dr. Walter Martin (1928-1989), whom the Lord used as one of my early teachers:
"Poor baby. People won't like you."
I tell you in the Lord that if we humble ourselves and let God use us as the bond slaves [Gr. doulos] we are in Christ; then we going to see more of His converting power return. That was what happened during the First Great Awakening as opposed to spiritually dead Charles Finneyism.
That is the only kind real Revival there is; and there will never be any power to convert anyone behind pragmatism. Paul Washer said it well using a touch of hyperbole, and incidentally, it was actually on TBN with Todd Friel and Kirk Cameron of WOTM.
Washer said that he would teach his missionaries that the kind of Gospel preaching God honors is sending a man into the town square with nothing but a Bible where he preaches Jesus Christ and Him crucified until people are either converted or he is stoned to death.
So the question really is: Got faith?
See also:
THE ROOT OF THIS NEW DOWNGRADE NO-CONTROVERSY
FELLOW EVANGELEPHANTS MARK DRISCOLL AND JAMES MACDONALD REBUKE T.D. JAKES ON THE PROSPERITY GOSPEL