By Ken Silva pastor-teacher on Dec 19, 2011 in Current Issues, Features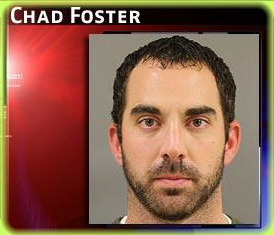 Apprising Ministries has been warning you about the judgments coming upon the church visible now and a direct result of this will be our time is going to be one of growing confusion as spiritual darkness falls on apostatizing evangelicalism.
Sadly, stories like this are really on the increase. As I said before, once these kinds of things were confined to churches more on the fringe.
Here however, you're going to see that it's as close as Second Baptist Church of Houston, which is pastored by two-time president of the Southern Baptist Convention, Ed Young, Sr.
This sad saga begins a month ago as Richard Connelly of Houston Press reported:
A Cypress youth pastor has been charged with raping a teenager who met him through the church.

Chad Foster, 32, faces three counts of raping the 16-year-old girl, according to court documents. (Online source)
Now today Bob Allen of Associated Baptist Press tells us in Former staffer at SBC mega-church focus of abuse investigation:
A Texas youth minister already charged with statutory rape of a 16-year-old was arrested Dec. 14 for allegedly sending inappropriate text messages and videos to a 14-year-old girl he met while serving at a Southern Baptist mega-church.

Authorities said phone records show more than 15,000 text messages over a period of 11 months between Chad Foster,  33, and the young girl he met more than a year ago while he was a youth pastor at Second Baptist Church in Houston.

Second Baptist's executive pastor did not immediately respond to an e-mail asking how long Foster worked at the church. In a blog  last updated in March 2010, Foster said he worked with students at Second Baptist's Cypress campus, one of five locations of the multi-site congregation led by former Southern Baptist Convention President Ed Young.

Authorities say Foster and the 14-year-old exchanged phone numbers and began sending each other text messages. After the girl got a computer, their conversations expanded to Facebook and video on Skype.

The communication continued after he left Second Baptist to become youth pastor at Community of Faith Church  in Hockley, Texas, a community northwest of Houston, in January.

That's where authorities say Foster met a 16-year-old girl, and their friendship quickly grew sexual. Local media quoted court documents alleging Foster had sexual relations with the girl on six occasions from July through October.

Foster reportedly told the girl not to tell anyone about their relationship, because it would get him in legal trouble, but she began to feel bad about it and told a teacher and an associate pastor about it. They contacted legal authorities, according to Fox affiliate KRIV channel 26…

Authorities say they want to talk to other possible victims. Houston television station KPRC said  people have come forward with the names of at least seven other young girls, and that so far all of the tips were tied to Second Baptist Church. (Online source)
See also:
HOUSTON, WE HAVE A PROBLEM AT SECOND BAPTIST CHURCH
DR. ED YOUNG PROMOTING CONTEMPLATIVE SPIRITUALITY/MYSTICISM FOR HIS SOUTHERN BAPTISTS
BEREAN BAPTIST PASTOR TOM NEAL INSISTS "PEEPING PASTOR" SON INNOCENT