By Ken Silva pastor-teacher on Oct 11, 2011 in Current Issues, Features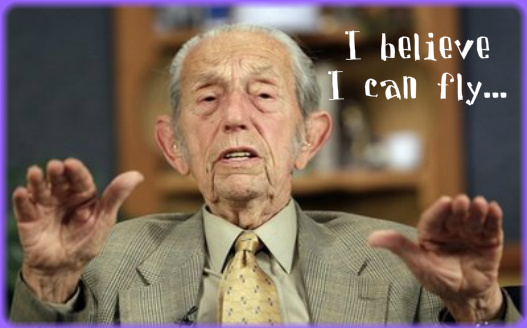 Jesus left the temple and was going away, when his disciples came to point out to him the buildings of the temple. But he answered them, "You see all these, do you not? Truly, I say to you, there will not be left here one stone upon another that will not be thrown down."
As he sat on the Mount of Olives, the disciples came to him privately, saying, "Tell us, when will these things be, and what will be the sign of your coming and of the close of the age?" And Jesus answered them, "See that no one leads you astray."
"For many will come in my name, saying, 'I am the Christ,' and they will lead many astray… But concerning that day and hour no one knows, not even the angels of heaven, nor the Son, but the Father only."
( Matthew 24:1-5, 36).
If Jesus Didn't Know The Day Or Hour, Be Sure Harold Camping Certainly Doesn't Know
As an online apologetics and discernment work people are turning to more and more while spiritual blindness grows and superstitions replace proper Biblical theology Apprising Ministries continues covering a glut of compromise infiltrating the visible church.
So, I don't find it all that surprising any more when I see professing Christians who ought to know better becoming taken up with this kind of lunacy in the Lord's Name with Harold Camping.
The latest deluded dream he's spreading is allegedly for comfort concerning unsaved loved ones. Camping muses that those in the elect will definitely go to be with Jesus "probably by October 21."
However, for those who leave loved ones behind who've not come to know Jesus, they can take heart. According to Camping those people won't suffer the judgment of God but will be painlessly euthanized.
Christian Post also tells us in Harold Camping Prediction: Christians to Ignore Oct. 21 Date:
Harold Camping's end-of-the-world prediction date is around the corner and scheduled to strike on Oct. 21, 2011. But after his failed May 21 rapture prediction, many are expected to simply ignore Camping this time around.

Glenn W. Shuck who is an assistant professor of religion at Williams College in Williamstown, Mass., told The Christian Post says we are bound by our faith to ignore the eccentric Camping.

Camping, founder of Family Radio Network, predicted that Judgment Day and the Rapture would occur on May 21, 2011. When Spring passed without a rapture, Camping stood by his prediction but tweaked it to say there was a "spiritual" Rapture that took place.

A stroke last summer that left Mr. Camping struggling to speak was not enough to silence the radio preacher. Through his slurred speech, sounding decidedly less certain, he still said that the Rapture would occur Oct. 21… (Online source)
See also:
EVANGELICALISM AND THE NEW TRADITIONS OF MEN