By Ken Silva pastor-teacher on Oct 2, 2011 in AM Missives, Current Issues, Devotions, Features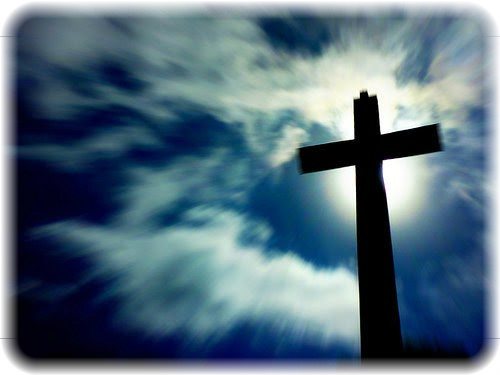 More than ever as we near the end of an Age we need to realize, and to fully believe, that these are not just mere words but instead have even more pronounced meaning in our day.
As you know from Holy Scripture God never does anything without first dealing with His remnant at any given time in history.
It seems that our Lord patiently endures the sin that is inevitably produced by a corrupt and degenerate mankind in this fallen world while He gathers in His lambs.
However, when our Lord's Own people start to be dragged down by corruption and then wander too far off our narrow path then God will begin His inevitable judgments with His children first. This is most pointedly spelled out by the inspired Apostle Peter when God the Holy Spirit guided him to write:
For it is time for judgment to begin at the household of God; and if it begins with us, what will be the outcome for those who do not obey the gospel of God? And, "If the righteous is scarcely saved, what will become of the ungodly and the sinner?" (1 Peter 4:17-18)
And those who truly belong to Christ are now feeling a sense of "urgency," a quickening for us to begin preaching His Gospel in the power of the Spirit. Henry Martyn, who was motivated to become a missionary to India and Persia after reading the biography of David Brainerd, himself a great missionary to the Indians in America, wrote:
"The Spirit of Christ is the spirit of missions, and the nearer we get to Him the more intensely missionary we must become."
As for you, the beloved elect of the Father, purchased by the precious blood of the Lamb, regenerated and kept by the Spirit, "do not regard lightly the discipline of the Lord, nor be weary when reproved by him. For the Lord disciplines the one he loves,  and chastises every son whom he receives" (cf. Hebrews 12:5-6). Repent as the Great Shepherd leads and do the works you did at first. (cf. Revelation 2:4-5)
 So, Ponder the path of your feet; then all your ways will be sure. Do not swerve to the right or to the left; turn your foot away from evil (Proverbs 4:26-27). May we be looking to Jesus, the founder and perfecter of our faith, (Hebrews 12:2),  And let us not grow weary of doing good, for in due season we will reap, if we do not give up. So then, as we have opportunity, let us do good to everyone, and especially to those who are of the household of faith (Galatians 6:9-10).
For the time has now arrived where more than ever we must, Take no part in the unfruitful works of darkness, but instead expose them (Ephesians 5:11). And finally, because of many warnings we already know that a storm is coming…
Therefore let us go to Him outside the camp and bear the reproach He endured. For here we have no lasting city, but we seek the city that is to come. Through Him then let us continually offer up a sacrifice of praise to God, that is, the fruit of lips that acknowledge His Name. Do not neglect to do good and to share what you have, for such sacrifices are pleasing to God.
Obey your leaders and submit to them, for they are keeping watch over your souls, as those who will have to give an account. Let them do this with joy and not with groaning, for that would be of no advantage to you. Now may the God of peace who brought again from the dead our Lord Jesus, the Great Shepherd of the sheep, by the blood of the eternal covenant, equip you with everything good that you may do His will, working in us that which is pleasing in His sight, through Jesus Christ, to Whom be glory forever and ever. Amen. (Hebrews 13:13-17, 20-21)
See also: