By Ken Silva pastor-teacher on Jul 4, 2011 in Current Issues, Devotions, Features, Roman Catholicism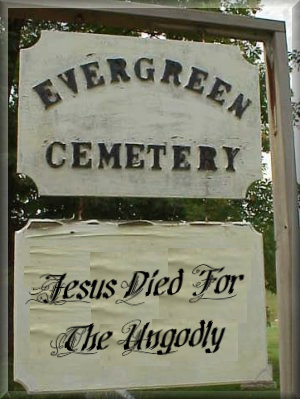 For while we were still weak, at the right time Christ died for the ungodly. For one will scarcely die for a righteous person—though perhaps for a good person one would dare even to die—but God shows his love for us in that while we were still sinners, Christ died for us. Since, therefore, we have now been justified by his blood, much more shall we be saved by him from the wrath of God.
For if while we were enemies we were reconciled to God by the death of his Son, much more, now that we are reconciled, shall we be saved by his life. More than that, we also rejoice in God through our Lord Jesus Christ, through whom we have now received reconciliation. (Romans 5:6-11).
Even Ungodly Within The Roman Catholic Church
For at least the past six years now online apologetics and discernment ministries like Apprising Ministries have warning about the sinfully ecumenical [i.e. Reformation repudiating] Emergent Church aka the Emerging Church.
Sadly, the insideous attack against the final authority of God's Word by this Emergent menace has now grown into a full-blown neo-liberal cult operating within evangelicalism, which is infecting it with their new postmodern form of Progressive Christian quasi-universalism under their spiritual circus "big tent" Emergence Christianity.
The EC infection also included the ne0-Gnostic mystic corruption Contemplative Spirituality/Mysticism(CSM)—a refried Roman Catholic mysticism, which was supposedly "discovered" by Living Spiritual Teacher and Quaker mystic Richard Foster; and this spurious CSM is now perpetrated as Spiritual Formation, with an able assist from his spiritual twin SBC minister Dallas Willard.
However, for CSM to thrive it has to destroy one's confidence in the proper Christian spirituality of sola Scriptura; i.e. its practitioners depend upon highly subjective experience concerning what they think God has said, as opposed to objective experience found by looking in Scripture, where we know God has spoken. With this in mind then, I'll tell you that another tragedy the EC is involved with is sowing confusion concerning the apostate Church of Rome.
Particularly in younger sectors of mainstream evangelicalism we see a real acceptance of the Roman Catholic Church (RCC) as a Christian denomination; but what separates true Christians forever from the Church of Rome is damnable heresy in Roman Catholic theology teaching concerning  justification and sanctification. Roman Catholicism still holds that man cooperates with God's grace and actually becomes righteous through the works he will go on to do.
This is precisely what Roman Catholic theology teaches, although they are nice enough to at least patronize God, and to say that "this 'process' is with His help" of course. So that's why in the Catechism Of The Catholic Church it says:
 1992 "Justification is conferred in Baptism, the sacrament of faith. It conforms us to the righteousness of God, who makes us inwardly just by the power of his mercy" (Online source, emphasis added).
So, the Church of Rome does acknowledge that God has to at least help us to become more righteous; and this is the heart of our great divide, because the RCC adds to the Gospel. Instead of salvation by God's grace alone, through faith alone, in the finished work on the Cross by Christ alone. As pointed out below by Dr. John Ankerberg, you'll see that the RCC says man works in cooperation with God to literally become righteous:
the power of Christ is infused or placed into the believer. When such power is given and the believer cooperates with this power, he can arrive at a state of being just. At that time, because the sinner really has become just, God declares him just. In other words, Rome teaches that a person must first arrive at the point where he becomes righteous within and only then will God declare him justified. (Online source)
Can you see how crafty Satan, the enemy of men's souls, is? Why this all sounds so holy and very pious—but it is dead wrong—and it actually takes away from God's grace, and away from what Christ Jesus has already done. Let's look a little closer now at our opening text in Romans 5. The Scripture says in verse 8 — God shows his love for us in that while we were still sinners, Christ died for us. Not because we were righteous, but verse 6 — Christ died for the ungodly.
Now look what God tells us was our justification, verse 9 — Since, therefore, we have now been justified by his blood; His blood from His sacrifice brought justification and what is more, we have already now been justified—it's past tense, there's nothing for anyone to add to what Christ has done. And this is confirmed in verse 10 — now that we are reconciled—it's been done—shall we be saved by his life—His merit, not our own. As Jesus said on the Cross — "It is finished" (John 19:30). God doesn't need our assitance.
Finally, verse 11 — we also rejoice in God through our Lord Jesus Christ, through whom we have now received reconciliation; again, received is past tense. Bottom line: When something is already done, there's nothing left to do; and this is what we are talking about. We are talking what God did; what Christ did, and not what man does. We deserve nothing short of death for rejecting our wonderful Creator. So how great is He! God loved us anyway—and in His grace—decided to offer us an underserved way to be saved from ourselves.
Along the same lines, watch as God now tells us through His inspired Apostle Peter — For Christ also suffered once for sins, the righteous for — all of those people who're workiing to  make themselves inwardly just; "Oh, but it is with God's help though." No — For Christ also suffered once for sins, the righteous for the unrighteous, that he might bring us to God  (1 Peter 3:18). The true Christian who loves Jesus can never compromise this incredible fact; nor will he ever allow anything to take away from his Lord's wonderful sacrifice.
In fact, this is the example we see with Paul and Barnabus dealing with those Judaizers in Acts 15 after they heard that some false teachers had begun adding things to the glorious Gospel of Jesus Christ. But they already knew, what many have apparently forgotten, that anything you add to Christ's work on the Cross immediately subtracts from the glory that is His alone. So these Christians went out to defend their Lord's honor and confronted this false teaching. If you truly do love God, then this issue will bother you a great deal once you find out about it.
We should want to make an effort to help people see through the man-made façade of the Church of Rome; and as we do, let's be attacking a major point of Roman Catholic theology, which is its own perversion of the Gospel. It's very important for you to understand that the time has come to make this firm stand for Jesus against Roman Catholicism's false system of religion. If you have ears that hear then you'll know that right now there is a call from God for evangelical fellowships to draw attention back to why the original Protestant Reformation happened in the first place.
See also:
HAS THE ROMAN CATHOLIC CHURCH REALLY CHANGED?
ROMAN CATHOLICISM HAS A DIFFERENT GOSPEL