By Ken Silva pastor-teacher on Jun 12, 2011 in Current Issues, Features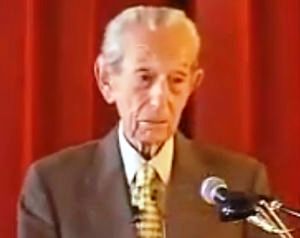 Apprising Ministries is an online apologetics and discernment work specializing in analyzing current trends in the visible church, apprising you as to what they are, and informing you as to how you can deal with them.
Sadly, this is a time of growing spiritual darkness and blindness, which is why I've been warning you about the 1 Peter 4:17 judgments coming upon the church visible. False prophets a-plenty have run with their message and scattered across the landscape lying to you by telling you God is about bringing unity within mainstream evangelical factions.
One false prophet, disgraced yet again, is Harold Camping who has just brought shame to the Name of Jesus Christ with his foolish prediction that the rapture was going to take place back on May 21st at 6 p.m. This has elicted much mockery of the Christian faith, when in reality he does not represent the historic orthodox Christian faith at all.
Now the Oakland Tribune is reporting:
Harold Camping, the Doomsday radio preacher who sparked international media attention by predicting the end of the world last month, has been hospitalized after suffering a stroke at his Alameda home Thursday night.

The 89-year-old radio evangelist and president of the Oakland nonprofit Family Radio was taken by ambulance from his house Thursday night, a neighbor said, but his well-known, gravelly voice that led many believers to donate millions of dollars to his cause may never be the same.

"He had a stroke, it was on his right side," said the neighbor, who declined to give her name but said she and her husband helped and comforted Camping's wife, Shirley, as the drama unfolded Thursday night.

Her husband spoke again with Shirley Camping on Friday. "His speech appears to be a little bit slurred but otherwise he's OK," the neighbor said. "(Shirley) said he was doing good "… and the only thing that's affected is his speech."

There was no answer at the door of the Camping home Saturday afternoon and all of the curtains and blinds were drawn. A GMC pickup with a Family Radio bumper sticker and a white Buick sat in the driveway.

Charles Menut — the regional manager for Family Stations Inc., Family Radio's parent company, and the station manager and chief engineer for an affiliated station in West Orange, N.J. — posted a Yahoo group message early Saturday morning reporting Camping's stroke to Family Radio supporters.

"Please just pray for him and do not try to contact anyone at his home or Family Radio," Menut wrote. "He and Shirley have enough family members to handle the situation. I'm sure we'll be able to publicly update everyone on Monday." (Online source)
Below is the message from Menut, click to enlarge:
See also:
HAROLD CAMPING AND MAY 21 JUDGMENT DAY
HAROLD CAMPING PREPARES 4 JUDGMENT DAY