By Ken Silva pastor-teacher on Apr 7, 2011 in Devotions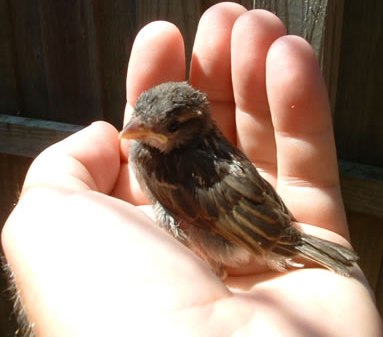 Are not two sparrows sold for a penny? And not one of them will fall to the ground apart from your Father. But even the hairs of your head are all numbered. Fear not, therefore; you are of more value than many sparrows. (Matthew 10:29-31)
The Incredible Security Of The Child Of God
Do you want an idea of just how much Almighty God knows about you, then look at Matthew 10:30 — But even the hairs of your head are all numbered. Yes, admittedly for some of us this count is easier for the Lord to keep track of than for others of us; but stay with me now. Jesus then goes on to tell us once again how important His children are to Him by referring back to the lowly sparrow—a small bird that his audience deemed quite unimportant.
Please look very carefully at the words of the Creator of the universe in verse 31; if you've given your life to Jesus as your Lord and Savior, then He is talking to you. Matthew 10:31 — Fear not, therefore; you are of more value than many sparrows. Now let's put this all together as it relates to the subject of the amazing security of the beloved child of God and the relationship He offers through Christ Jesus.
If the Lord God Almighty, Who is in absolute and total control of every nanosecond of every event in the entire universe, takes the time to care for the lowly little sparrows, then how much more will He listen to, and respond to, His precious sons and daughters that Jesus engraved on His palms at His crucifixion (cf. Isaiah 49:16).
Let's also keep in mind at this point that God transcends any emotion we could possibly have by infinity. As such then, let's look at this incredible bit of comfort; if we as fallen; depraved; degenerate; corrupt, and evil creatures care for and love our own children, here Jesus is saying: Then how much more will your perfectly loving Father in Heaven care for you, no matter what your situation might look like at the moment. That's the incredible security of the children of God!
There is nothing that is happening to you that He is not ultimately in control of—the Lord is saying to you: Fear not, therefore; you are of more value than many sparrows.