By Ken Silva pastor-teacher on Jan 29, 2011 in Features, New Apostolic Reformation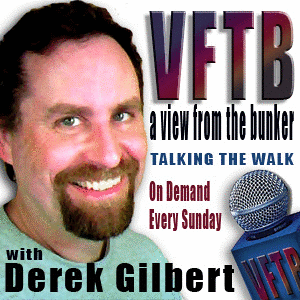 Host Derek Gilbert writes at the VFtB website:
In the second hour, we examine Dominion theology in depth with Sarah Leslie of Discernment Ministries. Sarah outlines the defining characteristics of Kingdom Now theology and its links to transhumanism and the New Age Movement. Read Sarah's article, "What is Dominionism?", online at Apprising Ministries. (Online source)
You can download and listen to the program here.
The segment with Sarah Leslie on dominion and dominionism begins at the 1:08:07 mark of the program and this is the article they reference WHAT IS DOMINIONISM?
See also:
DESTINY-DRIVEN DOMINIONISM AND RICK WARREN
RICK JOYNER, TODD BENTLEY, AND THE NEW APOSTOLIC REFORMATION