By Ken Silva pastor-teacher on Jan 16, 2011 in Current Issues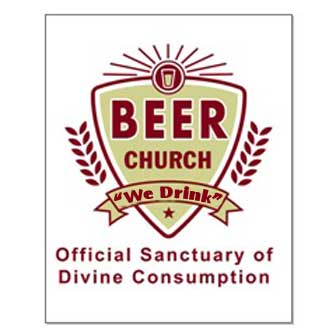 Sonia Krishnan of the Seattle Times tells us of a tailgate party for ther Seahawks playoff game:
Ryan Meeks wants to explore a question: Why shouldn't Christians be considered world-class partyers? The 32-year-old will be talking about this on Sunday at Eastlake Community Church in Bothell.

Where he is the pastor. Where 4,000 congregants will be tailgating during his sermon… Trust that it will all be done with plenty of pulled pork, beer, big-screen TVs and trucks, Meeks said.
Mark Driscoll must be proud. Yeah buddy, plenty of pulled pork and beer. Behold the new seeker friendly social services passing themselves of as church. Krishnan continues:
"The church is the last place in the world where you'd expect to find people happy or excited or partying," Meeks said. "But why do we have to be so separate from what's happening in our culture?

You should celebrate when cool things happen in your community."
Psst, pastor Meeks, I think you'll find that an actual church is where God is worshipped. As far as being separate from our culture, yeah, that's wrapped up in the word ekklesia i.e. church, meaning those called out of the world to worship God in Christ.
Pastor Meeks, you may also have read: But you are a chosen race, a royal priesthood, a holy nation, a people for his own possession, that you may proclaim the excellencies of him who called you out of darkness into his marvelous light (1 Peter 2:9).