By Ken Silva pastor-teacher on Jan 3, 2011 in Current Issues, Emergence Christianity, Emergent Church, Features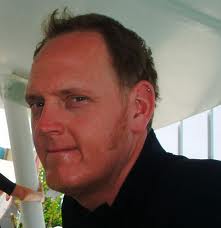 Critics of online apologetics and discernment works such as Apprising Ministries are under the mistaken impression that someone like myself goes "looking for" these issues I've been covering these past 5+ years as Jesus has built this ministry of His Gospel. They couldn't be more wrong. 
What usually happens is I'll receive an email or message from the contact forms, ether here or at our sister outreach Christian Research Network, where oftentimes someone is distraught to find these kind of things are being perpetrated within their local church. 
Jesus knows I tell the truth when I say that I don't take pleasure in documenting this growing falling away of the mainstream evangelical community; yet I have warned you that there is a tsunami of apostasy—pushed along by 1 Peter 4:17 judgments—headed toward the church visible.  
Not a few of these judgments have come through evanjellyfish's foolish embrace of the sinfully ecumenical Emergent Church, headed by the unholy trinity of apostates, Living Spiritual Teacher and EC guru Brian McLaren, universalist Emerging Church pastor Doug Pagitt, and his friend Tony Jones, the progressive "theologian in residence" at Solomon's Porch. 
Today Doug Pagitt reacted to criticism of his theology I had written in Michael Dowd And Doug Pagitt Of The Emerging Church; and in typical fashion, rather than deal with the substance of my article he instead chose to accuse me of slander. In order to clear my name I clearly documented my legitimate Biblical criticism of Pagitt's heretical teachings in Doug Pagitt And Alleged Slander. 
But here is the only response Doug Pagitt chose to make This is what is feels like talking to Ken Silva, where he says, "I was in an a twitter conversation with Ken Silva while my son was watching Dodgeball. I felt like my conversation was happening in two realms."[1] Then he offered this lame video as an ad hominem, since it seems to be the extent of his ability to prove his position from Scripture: 
Finally Pagitt tells us: 
Here is Ken's site where is goes on and on about me (I'm not suggesting you read it, but some may be able to handle it).https://www.apprising.org/2011/01/03/doug-pagitt-and-alleged-slander/  

If you read Ken's post then consider John O'Keefe's suggestion that we be called the "cult of Jokey Jokers". (Online source) 
The only cult here is the postmodern liberalism Doug Pagitt is caught up in, which quite obviously he can't defend with the Bible. My research stands, and as I told Doug Pagitt in his combox: 
________________________________________________________________________________
Endnotes: 
[1] http://tiny.cc/y3i8g, accessed 1/3/11. 
See also:
MENTAL OFF-ROADING RADIO WITH DOUG PAGITT AND MICHAEL DOWD
MICHAEL DOWD & SPENCER BURKE—INTEGRITY AND EVOLUTIONARY CHRISTIANITY (PART 2)
MICHAEL DOWD AND SCIENCE FICTION CHRISTIANITY
DOUG PAGITT AND HOMOSEXUAL SIN
DOUG PAGITT, THE EMERGING CHURCH, AND AFFIRMING HOMOSEXUALITY
UNIVERSALISM IS TOO SMALL FOR DOUG PAGITT