By Ken Silva pastor-teacher on Dec 5, 2010 in AM Missives, Contemplative Spirituality/Mysticism, Current Issues, Features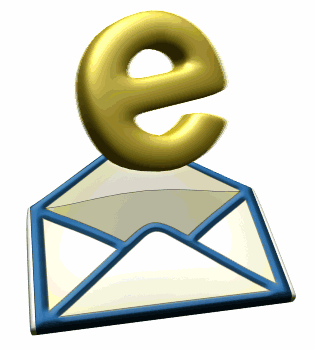 One who is taught the word must share all good things with the one who teaches. (Galatians 6:6)
In the interest of showing that thiings are not all bad, may the Lord be praised as a reader of Apprising Ministries shares the following encouraging testimony of God's faithfulness:
Thank you for your website. I have been using it to further my personal study for some time now. It has truly been a blessing.
I was raised in a Bible-believing church and home, saved as a child and a missionary as a teenager, so I was first exposed to this sort of emerging spirituality when I went to work for an Episcopal church shortly after college. The lead priest there (along with several others) routinely teaches courses covering all kinds of mysticism and contemplative spirituality. He invited me to attend one of his classes, so I did.
Nothing he taught in that class made me feel comfortable, although I couldn't put my finger on a reason. Several times in my notes, I wrote, "What about the cross?" Nearly two years have passed and I still couldn't figure out why this place, my workplace, makes my spirit uneasy. The people here are loving and kind, they do great acts of service in the community. Yet there is something missing.
Today I read your article Brian McLaren and Evangelical Panentheism and this quote you referenced made it all begin to click:
Dallas Willard also addresses this issue in The Divine Conspiracy. Atonement-centered understandings of the gospel, he says, create vampire Christians who want Jesus for his blood and little else. He calls us to move beyond a "gospel of sin management" – to the gospel of the kingdom of God. So, rather than focusing on an alternative theory of atonement, I'd suggest we ponder the meaning and mission of the kingdom of God.
I think I finally understand how they think, how they can put so much emphasis on the kingdom of God (which they define as service to others) and virtually ignore the sinful conduct rampant here ('wedding' reception for a gay couple here next week). These people, my co-workers and friends, believe in an inner light, a True Self (I remember that term from class) that is intimately connected to the Divine. Everyone has this light, so we are all a part of God. As such, there is no need for a substitutionary penal atonement (i.e. the cross) because there is no separation to atone for.
It follows, then, that the only "sins" we commit are those that do harm to others (ergo, to God), which is why they can, without so much as a flinch, condone homosexuality but at the same time condemn those (like me) who fail to practice "tolerance" because we insist that there are such thing as moral absolutes. It is also why they can place acts of service (e.g. to the poor – extremely important here) above acts of evangelism (which display intolerance of others' belief systems).
Contrast this with my understanding of the Gospel of Jesus Christ, which is that we are born sinners, are separated from God, and are in need of a Savior to reconcile us to Him. I do believe in a "Punitive Father" but one who only punishes when rejected after repeated attempts to redeem us – and even then it is less punishment than letting us have our own way. To those that call out to Him, He is merciful and loving and wants to show us the boundlessness of His grace – but only to those who accept His gift of salvation.
As I said, I'd been searching for nearly two years for a way to wrap my mind around what seems to be a warped – but strangely appealing – theological view. Your article made it fall into place for me. Thank you so much for your faithful service to God through your website.
See also:
PETER SCAZZERO BRINGING ROME HOME TO HIS CHURCH
TIM KELLER ALSO PROMOTING MYSTIC GURU PETER SCAZZERO?
NEW CALVINISM'S MARK DRISCOLL ENCOURAGES CONTEMPLATIVE SPIRITUAL DISCIPLINES?
CONTEMPLATIVE SPIRITUALITY OF RICHARD FOSTER ROOTED IN THE EASTERN DESERT AND THOMAS MERTON
DONALD WHITNEY AND EVANGELICAL CONTEMPLATIVE SPIRITUALITY/MYSTICISM
EASTERN RELIGIONS SOLD A REIMAGINED CHRISTIANITY TO THE WEST