By Ken Silva pastor-teacher on Nov 23, 2010 in AM Missives, Current Issues, Features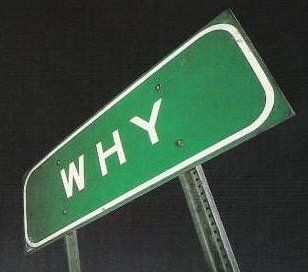 Critics of online apologetics and discernment works such as Apprising Ministries are under the mistaken impression that someone like myself goes "looking for" these issues I've been covering these past 5+ years as Jesus has built this ministry of His Gospel. They couldn't be more wrong. What usually happens is I'll receive an email or message from the contact forms, ether here or at our sister outreach Christian Research Network, where oftentimes someone is distraught to find these kind of things are being perpetrated within their local church.
Jesus knows I tell the truth when I say that I don't take pleasure in documenting this growing falling away of the mainstream evangelical community; yet I have warned you that there is a tsunami of apostasy—pushed along by 1 Peter 4:17 judgments—headed toward the church visible. Not a few of these judgments have come through evanjellyfish's foolish embrace of the sinfully ecumenical Emerging Church, headed by  trinity of apostates, Living Spiritual Teacher and EC guru Brian McLaren, universalist Emerging Church pastor Doug Pagitt, and his friend Tony Jones, the progressive "theologian in residence" at Solomon's Porch.
A mere couple of months after AM went online in 2005 the Lord used Ingrid Schlueter to open the door for me into the blogosphere by asking me to be a contributor at her original Slice of Laodicea; and the battles in the—now legendary—comments section there with virtually all of the false teachers we were exposing. I remain thankful that through our work of furthering online apologetics and discernment ministry I am pleased to call Ingrid my friend. Although this may not even be perceived as a good thing, she is a major reason that I am even known by anyone at all today. So you see, you have her to blame. ;)
Seriously though, another whom I came to know through our work together with Ingrid Schlueter is Jim Bublitz, who was the editor at that original Slice site; and I have learned much from Jim. So, I'm very pleased to point you to an article of his called Why Does God Allow False-Teachers? at the blog of Christ Reformed Baptist Church. Bublitz begins:
Like many of you, I come from a church that is accustomed to "binding and loosening" the devil and evil spirits of various kinds. The first few chapters of Job however, give us a different depiction of who exactly is in charge.  We know it's God, and the power of the devil does not even come close; in fact in Job we see the devil asking God's permission to carry out his schemes.

So the question arises, if God is in charge – why does He allow so many false teachers today that are deceiving people by the bus load.  A quick glance at the Top 50 churches in America leaves one wondering how we've gotten to this point where so many suspect teachers have accumulated giant crowds and such positive critic acclaim. A while ago however, I found this helpful excerpt from AW Pink that seemed to make some sense of the matter:

This is a very solemn question, and we must restrict ourselves to what the Scriptures say by way of reply.

"You shall not listen to the words of that prophet or that dreamer of dreams. For the Lord your God is testing you, to know whether you love the Lord your God with all your heart and with all your soul". (Deuteronomy 13:3).

From those words it is clear that God allows teachers of error for the same reason as He does persecutors of His people: to test their love, to try their fidelity, to show that their loyalty to him is such that they will not give ear unto His enemies. (Online source)
You can read this insightful post by Jim Bublitz, based on A. W. Pink's Sermon on the Mount, in its entirety here.
HT: Crosstalk Blog
See also:
CHRISTIANITY AND LIBERALISM BY J. GRESHAM MACHEN
GOD-CENTERED GOSPEL VS. MAN-CENTERED GOSPEL