By Ken Silva pastor-teacher on Oct 2, 2010 in AM Missives, Current Issues, Devotions, Features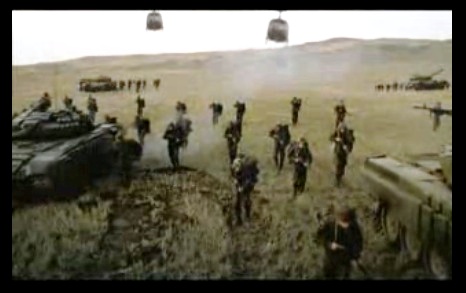 Apprising Ministries is doing what we can to cover, and document, issues within the visible church while spiritual blindness grows and a tsunami of apostasy approaches.  
I've told you that evangelicalism made a horrible mistake when it embraced the sinfully ecumenical neo-liberal cult of the Emerging Church—a veritable Trojan Horse full of heresy.
This spiritually nafarious group is headed by, among others, the unholy Emergent Church trinity of apostates, Living Spiritual Teacher and EC guru Brian McLaren, universalist Emerging Church pastor Doug Pagitt, and his friend Tony Jones, the progressive "theologian in residence" at Solomon's Porch.
Part of their loathsome legacy is bringing into the mainstream a new postmodern form of "big tent" Progressive Christianity—a Liberalism 2.0—sometimes referred to by these rebels against the final authority of God's Word as Emergence Christianity; and along with this postmodern rebellion comes demonic deconstructionists and irrational philosophers whose goal it is to even attack thought itself.
Putting this in spiritual terms it basically goes like this: Having so deeply penetrated the visible church, largely because people have become lovers of self (cf. 2 Timothy 3:2), Satan is advancing his, "Did God actually say" (cf. Genesis 3:1) at an unprecedented level.
Then, at the same time, he is unleashing his deceitful spirits spewing their teachings of demons (cf. 1 Timothy 4:1), which has the effect of authoring so much confusion (cf. 1 Corinthians 14:33) that even men who should be evangelical leaders are questioning cardinal doctrines of the Christian faith.
We just might be living in the most gelatinous generation of Christians ever; I fear that if this leadership we have within the church visible today had been around in the days of, say, Sabellius and/or Arius, then the only creed we'd even have in the Christian faith would likely have come from that noted pop "theologian" Rodney King.
*sniff* *sniff* The one hole-y and Roman Catholic Church now quietly, and ever so politely confesses, "Can't We All Just Get Along?"