By Ken Silva pastor-teacher on Sep 25, 2010 in AM Missives, Current Issues, Features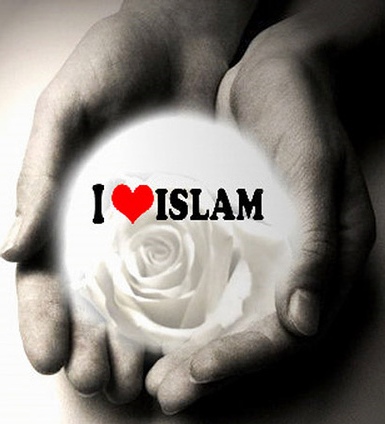 No, I imply that what pagans sacrifice they offer to demons and not to God. I do not want you to be participants with demons. You cannot drink the cup of the Lord and the cup of demons. You cannot partake of the table of the Lord and the table of demons. (1 Corinthians 10:20-21)
Islam Becomes Favorite Evangelical Fetish
Apprising Ministries has noted for you a marked rise in interest concerning the world religion of Islam as part of our online apologetics and discernment ministry. I pointed out in Jim Wallis And Sojourners Making Muslim-Christians that the founder of Islam, Muhammad, was actually a false prophet who did not hear from the one true and living God of the Bible at all. 
The fact is, Muhammad fails the test as a Biblical prophet when he calls us [to] go after other gods (cf. Deuteronomy 13:1-4) because the capricious, singular, Allah (cf. Surah 5:73) is most clearly not the loving and triune one true and living God of the Bible. In addition, the revelation Muhammad received—the Quran—specifically denies the Deity of Christ; and God has told us:
By this you know the Spirit of God: every spirit that confesses that Jesus Christ has come in the flesh is from God, and every spirit that does not confess Jesus is not from God. This is the spirit of the antichrist, which you heard was coming and now is in the world already. (1 John 4:2-3)
My opening text makes it quite clear the Lord Himself has told us that, though they may indeed be very sincere, the faithful Muslim is not serving God, they are serving demons; as it is written — All worshipers of images are put to shame, who make their boast in worthless idols; worship him, all you gods! (Psalm 97:7) And yet, you might remember the recent ridiculous story when the SBC's Richard Land Says Mormonism Fourth Abrahamic Faith; well, inherent within that false statement is the belief that Islam is the third one, which it is not. This brings me to Seattle church invites Muslims to dinner where we read:
A Seattle-area church is reaching out to Muslims by having area pastors sit down over dinner with imams affiliated with the controversial Council on American-Islamic Relations to share their religious beliefs. Michael Ly, associate pastor of Soma church in Renton, Wash., believes the project will open doors for further understanding between the two faiths.

The Seattle Times reported Ly believes that reaching out to Muslims with friendship is what Jesus would do… (Online source)
Hmm, pastor Ly thinks this dinner "will open doors for further understanding between the two faiths." Such as; the question you need to be asking is: What further understanding are we seeking? There are tons of materials available as to what the religion of Islam teaches. Are these pastors going to be occupied with the word, testifying to the Muslims that the Jesus is the Christ as Paul was in Acts 18:5? Over at the Crosstalk Blog where I saw this story one commenter opined the party line:
Consequently, trying to understand Islam objectively, both as a religion and a cultural phenomenon,and developing friendly relationships with Muslims, in my view, are absolutely essential to spreading the gospel among them. Simply broadcasting some kind of canned version of the gospel with no sense of audience can only amount to a clanging cymbal.

So, yes, be careful to make sure that the gospel is communicated–but do so with the knowledge that communication is an art, not a weapon. (Online source)
But no one's saying we shouldn't be "developing friendly relationships with Muslims" in the first place; that's not what this is about. There's more to this story than simply making friends with people who adhere to the religion of Islam:
WND reported May 4 that Ly was aware of CAIR's involvement in the previous interfaith dialogue session. Ly said that Washington State CAIR chapter president Arsalan Bukhari introduced him to the Muslim Association of the Puget Sound Redmond leader and "helped us get the Qurans we used."

The present project will have the direct involvement of CAIR's Washington State chapter. The Seattle Times reports that CAIR's Bukhari is involved in linking mosques to churches. American Family Radio's Islamic policy analyst Bryan Fischer questions the wisdom of being involved with CAIR.

"When you look at the agenda of CAIR, this is an organization that the FBI will no longer work with because it is connected to terrorist organizations. It was an unindicted co-conspirator in the largest terrorism funding scam in U. S. history," Fischer explained. "The roots of CAIR go back to the Muslim Brotherhood. We know of the agenda of the Muslim Brotherhood from a 1991 memo. The agenda of the Muslim Brotherhood is to exterminate and destroy Western civilization and to sabotage it from within," Fischer said.
(Online source)
Spineless Evanjellyfish Lacks Leaders Willing To Bear The Reproach Jesus Endured
I pointed out the over-arching problem in Jim Wallis And Sojourners Making Muslim-Christians; you see, ala Isaiah 3:12 too many leaders in the visible church today are little more than women in men's pants desperately trying to find a way to avoid conflict while seeking approval of the world. And so, who speaks out against this but "Crosstalk radio host and cultural analyst Ingrid Schlueter" who rightly:
believes the effort is outrageous. "There is a two-pronged outrage. The first outrage is that we have an evangelical pastor once again giving aid, promotion and legitimacy to a group that has been called unindicted co-conspirators," Schlueter stated. "Imagine that unindicted co-conspirators for terror by our own FBI and that's what CAIR is," Schlueter said.

"The second outrage is that the pastor of this church apparently believes that conducting potlucks and hosting tours of mosques for Christians and churches for Muslims is going to somehow fulfill Christ's command to preach repentance and remission of sins," Schlueter added. Schlueter believes that the Great Commission that Christ gave to the church is best understood through a direct proclamation of the Gospel message.

"All the good intentions and all the group hugs in Seattle are not going to accomplish the commission that Christ gave us to preach the Gospel to every nation," Schlueter stated. (Online source)
And Schlueter is dead-on-target concerning the Gospel of repentance and the forgiveness of sins in Jesus' Name, salvation by God's grace alone, through faith alone, in the finished work on the Cross of Christ alone. As I told the aforementioned commenter at the Crosstalk Blog: The point is, the Gospel isn't being communicated. It needs to be understood that apart from faith in God through Jesus Christ a religion like Islam, no matter how noble these people may appear on a purely human level, is idolatry i.e. the worship of a false god that is, in reality, at least a demon. However, with the evengelical embrace of the sinfully ecumenial Emerging Church aka Emergent Church, and its new postmodern version of Progressive Christian theology—aka "big tent" Emergence Christianity—relentlessly pushed by evangelical publishing houses, has come much confusion concerning Christian missions.
On one hand you have the upgraded EC 2.0—now out of the closet as to its universalism—with its generous orthodoxy of hybrid Muslim-Christian "Christ-followers" co-creating with social reformer Jesus in bringing God's dream for the world to pass; the trouble is, it's but a myth (cf. 2 Timothy 4:3-4). Then on the other, we find the more mainstream Purpose Driven/Seeker Driven Leadership Network-types having invented their own pseudo-Christianity that the world will find appealing; carefully designed as it is to avoid the conflict one will come into with people trapped within idolatrous pagan religions. So they've turned Jesus into a great moral, and needs-meeting, life coach and come up with the ill-fated idea that by doing "pre-conversion discipleship" people will then somehow make a decision to live as "Christ-followers" because it's supposedly the best way to live.
But as I said before, the Christian faith is a supernatural faith and no human being can simply choose to live the teachings of Jesus Christ without being born again — Therefore, if anyone is in Christ, he is a new creation (2 Corinthians 5:17). No, this isn't trying to do Biblical evangelicalism; in closing this, for now, the nauseating example below illustrates well that such as these speak from the world, and this is why the world listens to them (cf. 1 John 4:5). These are a series of tweets from PD/SD pastor Bob Roberts, Jr; the first is to Pete Wilson, another pastor of the same semi-pelagian ilk:
You should become concerned when you see terms like a "global faith" that will bring "world peace" as the agenda only ends up bringing Christian credibility to pagan religions, which is clear in the following:
See also:
RICK WARREN: PURPOSE DRIVEN TO ASK FOR ALLAH'S FORGIVENESS
CHRISTIANITY AND ISLAM—THE SAME GOD?
DO CHRISTIANS AND MUSLIMS WORSHIP THE SAME GOD?
ISLAM AND CHRISTIANITY: THE DEITY OF CHRIST
KEEPING YOU APPRISED OF: ISLAM
ROMAN CATHOLIC CHURCH AND ISLAM REALLY DO WORSHIP THE SAME GOD