By Ken Silva pastor-teacher on Jul 30, 2010 in Current Issues, Word Faith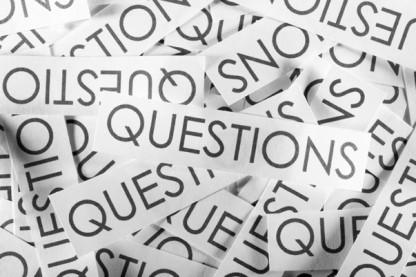 Apprising Ministries has told you that The Tampa Tribune reported in Paula White, Benny Hinn deny National Enquirer report that:
Without Walls International Church senior pastor Paula White and worldwide televangelist and faith healer Benny Hinn posted statements on their websites denying a National Enquirer report that they've become romantically involved. (Online source)
Since then both statements from Word Faith healer Benny Hinn and Word Faith pastrix Paula White have suddenly disappeared. Along with the remarkable similarity within them, the vanishing act is further reason to be concerned.
For that reason I present the text below with each followed by a screen shot of the original. First Benny Hinn:
To my precious partner,

As you may be aware, the National Enquirer recently released a dishonest and misleading article which falsely characterized my friendship with Paula White. The publication, which is known for its bias against religious figures, misleads readers regarding the ministerial friendship I have had with Paula White for over 20 years.

As you know, my wife, Suzanne, filed for divorce at the beginning of this year. If it were not for the comfort of the precious Holy Spirit and the Word of God to give me encouragement throughout this process, I cannot imagine how I could have survived the past five months. Throughout this season, your love and prayers have helped strengthen me to continue ministering around the world. Were it not for your faithfulness and the presence of my wonderful Lord Jesus, the loneliness of carrying this burden by myself would have been unbearable.

In late May of this year, Paula White came to tape a This Is Your Day broadcast with me. Although I had not seen her for years, she was an encouragement to me and shared helpful advice out of her own painful experience. As a result, I will not deny that the friendship has strengthened, and, while it has remained morally pure at all times, I have enjoyed the company of someone who has also gone through the trauma of a painful and public divorce.

But most of you know me personally and know that I have faithfully preached the Gospel for over 35 years. I have never failed my marriage vows and would never dishonor the precious name of Jesus, whom I adore with all my being…and I never will! As I have often said, I would rather die than bring dishonor to His name.

And so I am writing to tell you today that I forcefully, categorically, and absolutely renounce the lies that have been spread about me and want to set the record straight with you. There is nothing inappropriate or morally improper about my friendship with Paula White.

There has been no immorality whatsoever!

The article also indicated that on a recent trip to Italy we met secretly and stayed together. This could not be further from the truth and is absolutely false! The truth is that we traveled independently to the region for respective ministry duties. I was invited by Vatican officials to visit the Vatican to discuss future ministry opportunities there. Paula was likewise invited to have meetings in the region, and, although we spent time together, we were never alone and were in the constant company of staff and family members.

That notwithstanding, I have become increasingly aware that the optics of this friendship have caused others to draw conclusions that are incomplete and unfounded. And because of my preeminent priority to my ministry and calling, Paula and I have concluded that we should avoid the appearance that our friendship is biblically impure or violates Scripture in any way. Paula and I also recognize that being seen in such settings is unwise, and we have independently determined that we will have no further social relationship until such time as my divorce has concluded and only if we feel direction from the Lord to do so.

I am using this season to seek the Lord and His Word as my Counselor and Guide as my family and I recover from the pain and disappointment of the loss of my marriage of over 30 years. My commitment to preaching the Gospel, as I have done for over 35 years, has only intensified through this experience; and the precious Lord Jesus I adore is the true love of my life and my unfailing companion for all eternity.

Thank you for your prayers, your love, and all your support for me and my family. You are precious to me and I will not fail you; but most of all I will never fail the wonderful Lord Jesus who is life and breath to me.

Benny Hinn (Online source)
Now the statement of Paula White:
To My Friends, Partners & Ministry Colleagues,

I want to speak with you frankly and from my heart.

Last Friday, the National Enquirer released a dishonest and misleading article which falsely characterized my friendship with Pastor Benny Hinn. The publication, which is known for its bias and slanting of the truth, tries to mislead readers regarding the ministerial relationship and friendship I have had with Pastor Benny for over 20 years.

Specifically, the National Enquirer released the misguided and untruthful article, which falsely characterized my friendship with Pastor Benny as being something that is morally and spiritually inappropriate. The article goes on to suggest that we were having an improper intimate relationship, which is categorically false.

In late May of this year, I went to tape a "This Is Your Day" broadcast with Pastor Hinn. Although I had not seen him in years, the taping gave us the opportunity to catch up on what has transpired in both of our lives. As someone who also endured a painful and public divorce, I was able to offer him insight and spiritual encouragement. Since that time we have continued to talk and our friendship has grown stronger but has remained morally and spiritually pure.

I publicly profess and forcefully renounce assertions that the recent trip to Italy to meet with Vatican officials suggests that the friendship is in any way improper or morally impure .We traveled independently to the region for respective ministry duties and, while there, spent time together along with others. We were never alone and were in the constant company of staff and other associates.

I value my friendship with Pastor Benny and remain supportive with a deep respect of him, his family and his ministry. My relationship with Pastor Benny is genuine and pure and should not be taken out of context.

I value most of all, the call of God on my life and am forever grateful for the opportunities He has given me to proclaim this great gospel of Jesus Christ around the world. To those who would try to thwart those opportunities in any way by shedding false light, I will by all means protect the call of God on my life and hold accountable their malicious actions in every way possible.

Thank you from the bottom of my heart for the outpouring of your love and support and for allowing me to share my heart with you. I am forever grateful that you have stood with me for the gospel of our Lord Jesus Christ to proclaim His good news. You have always been a strength and encouragement to me as we have continued to advance His kingdom together for His glory.

I love you and value your prayers as we stand together transforming lives, healing hearts and winning souls.

Love,

PAULA