By Ken Silva pastor-teacher on Jul 20, 2010 in AM Missives, Current Issues, Features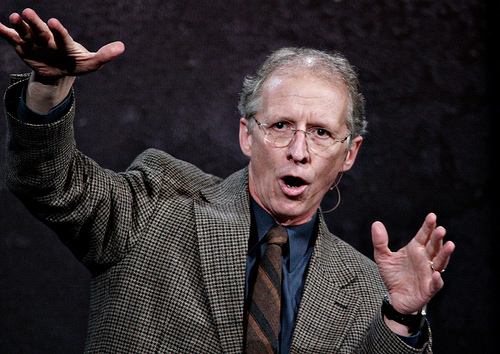 Apprising Ministries has told you that Dr. John Piper is seen by some as a "pioneer" of the New Calvinism. [1] I've also shared e.g. in Mark Driscoll And Neo-Reformed New Calvinist Contemplative Spirituality and Acts 29 Network And Reformed Counter Reformation Spirituality that, in my estimation, there's very good reason for concern because these people are rapidly growing in popularity and influence particularly within the younger sector of the Reformed Camp.
Combine that with Dr. Piper's quite dubious decision to bring in, as the keynote speaker, the double-minded Purpose Driven Pope Rick Warren for the Desiring God Conference 2010, along with Dr. John Piper Ok With Old Earth View and Dr. John Piper And Unanswered Questions, where I showed you quite questionable books is his church's Online library catalog that even include notorious New Apostolic Reformation "apostle" C. Peter Wagner [2]—which are still there—and you see Dr. Piper sliding further from the more Biblical positions e.g. of his friend Dr. John MacArthur.
With all of this in mind then, yesterday in A prophetic word from John Piper for the new reformed movement Dr. Adrian Warnock gushes:
Reformed people often forget that Piper is almost as much of a charismatic as I am! He is no doubt a bit more cautious than me about gifts, but he does believe in them. In this video clip he shares what he describes as a prophetic word that has a warning for the reformed movement today. (Online source)
In answering the question Would there be any cautions that you would have for the New Reformed/New Calvinist Movement you referenced earlier?, below you'll hear Dr. Piper tell us:
Yes. I will give you one that is from a prophetic word given to me yesterday—take it or leave it. I'm cautious when people come to me with these kinds of things. But this rung true, and you can see that it is true without making a claim to special divine authority.

My caution concerns making theology God instead of God God. Loving doing theology rather than loving God. (Online source)
Well, how about this one: My caution concerns making subjective feelings and "liver shivers" theology rather than what the text of the Bible tells us about God. Loving a spiritual buzz that makes one feel "good" rather than loving God and being obedient to follow what His Word says, and not what we wish it said. I'm just sayin'…
________________________________________________________________________________
Endnotes: 
See also:
QUESTIONS CONCERNING DR. JOHN PIPER
IS THIS DOCTRINAL AND SOUND DR. JOHN PIPER?
RICK WARREN DECEPTION ALREADY INVADING REFORMED CAMP
INFLUENCES: RICK WARREN AND C. PETER WAGNER OF NEW APOSTOLIC REFORMATION
FULLER THEOLOGICAL SEMINARY BIRTHED CHURCH GROWTH MOVEMENT
DONALD WHITNEY AND SPIRITUAL DISCIPLINES: SPIRITUALITY WITHOUT BOUNDARIES
MYSTICISM AND POSTMODERNISM, THE EMERGING CHURCH, AND EVANGELICALISM