By Ken Silva pastor-teacher on Jun 25, 2010 in Current Issues, Features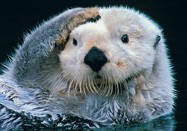 Adapted from the Apprising Ministries sister outreach Christian Research Network:
At the website we read concerning this episode:

On yesterday's program we asked if John Piper agrees with his upcoming conference speaker Rick Warren's promotion of mystic Richard Foster's books on his Saddleback website. I think we have our answer. Thanks to one of our sharp listeners, we were e-mailed a link to John Piper's Desiring God website where we found no less than three sermons and two of John Piper's books where he quotes Foster in a positive manner.In fact, in one sermon Piper tells you he is quoting from Foster's Celebration of Discipline book. Why would Piper commend this book with his positive comments and quotes by Richard Foster? Perhaps Piper needs to listen to yesterday's program where we detail the mysticism and pagan spirituality that is promoted in Foster's book, Celebration of Discipline.

You can listen to the program right here.
See also:
DR. JOHN PIPER AND UNANSWERED QUESTIONS
"CELEBRATION OF DISCIPLINE" BY RICHARD FOSTER AN ENCYCLOPEDIA OF THEOLOGICAL ERROR