By Ken Silva pastor-teacher on Apr 13, 2010 in AM Missives, Current Issues, Features, Rick Warren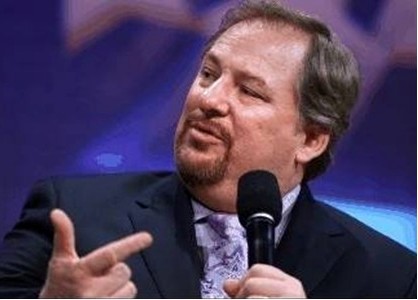 The online apologetics and discernment work Apprising Ministries continues to keep you updated on Warrengate since Dr. John Piper suffered a lapse in judgment by inviting Purpose Driven Pope Rick Warren to be a keynote speaker at the Desiring God Conference 2010. Frank Turk's snark aside, not everyone gets it.
In his Coming Soon – The John Piper And Rick Warren Controversy Cameron Buettel, a name familiar to AM, weighs in:
When John Piper invited Rick Warren to be a keynote speaker at the 2010 Desiring God Conference, we could feel the explosion in the blogosphere from as far away as Denmark… I would ask that we would operate out of zeal for avoiding bringing reproach on Christ's Name, out of zeal for the furtherance of the Gospel, and out of love for John Piper's ministry which has abundantly blessed many of us.

What I would ask is that you watch the video below and privately express your concerns to Dr Piper by sending your e-mails to mail@desiringGod.org… (Online source)
You can see the video and read the rest of what Buettel says right here. For me, in addition to Warren's sinful and double-minded ecumenicsm, my concern with chameleon-like Rick Warren is what pastor Bob DeWaay calls Warren's "file cabinet orthodoxy." By this DeWaay means:
You stick it in a file cabinet, and someone questions you about it, you pull it and show [it to] them. Then you put it back in there; but it really doesn't influence what you do, how you write, how you preach, how you speak. And it's not very useful orthodoxy. [1]
No doubt Rick Warren's welcome to his views; but that's the heart of the matter, what are they? For example, I'm a former Roman Catholic whom God saved by His grace alone; through faith alone; in the finished work of Christ alone on the Cross, and through nothing I have done brought me into the glorious freedom of the sons of God.
As the Lord would will, I would later go on to become an ordained Southern Baptist minister, as is Rick Warren. So Warren's stance on the apostate Church of Rome, which condemned the very Gospel of Jesus Christ itself in its answer to the Reformers at the RCC Council of Trent, has very personal meaning to me.
Imagine my confusion, as I touched on before in Rick Warren Is Whatever He Needs To Be, when I read in a 2004 interview of Rick Warren by Modern Reformation:
Theologically, I am a monergist and firmly hold to the five solas of the Reformation. (Online source)
Yet a year later I read from a 2005 report on Rick Warren by Pittsburgh Post-Gazette:
"Now I don't agree with everything in everybody's denomination, including my own. I don't agree with everything that Catholics do or Pentecostals do, but what binds us together is so much stronger than what divides us," he said. "I really do feel that these people are brothers and sisters in God's family. I am looking to build bridges with the Orthodox Church, looking to build bridges with the Catholic Church,…." (Online source, emphasis mine)
And now Dr. John Piper tells me of Rick Warren:
Well I put my cards totally on the table here, um I have invited Rick Warren to come to the Desiring God National Conference this fall. And he's coming. Now I will get a lot of criticism for this from my Reformed brothers, because…not because Rick Warren is openly non calvinistic or non reformed. 

I do think he's deeply theological. He's a brilliant man. He wouldn't have the church he does or the Peace Plan, or all the influence he does… (as cited Online source)
But since when has the view that the Roman Catholic Church is "in God's family" ever been consistent with Reformation theology; its man-made dogma repudiates each of the five solas of the Reformation? And so I find myself asking again: Which Rick Warren am I supposed to believe? 
________________________________________________________________________________
Endnotes:  

1. http://www.crosstalkamerica.com/shows/2010/04/john_piper_invites_rick_warren.php, accessed 4/13/10.
See also:
DR. MICHAEL HORTON ON THE CHAMELEON-LIKE RICK WARREN
THE INADEQUATE GOSPEL OF RICK WARREN
SBC PROTESTANT PASTOR RICK WARREN DOUBLE-MINDED ON THE REFORMATION AND ROMAN CATHOLICISM
DR. ROD ROSENBLADT CALLS RICK WARREN'S MAN-CENTERED THEOLOGY "ROMAN CATHOLIC"
HAS THE ROMAN CATHOLIC CHURCH REALLY CHANGED?
WHAT DOES THE ROMAN CATHOLIC CHURCH TEACH ABOUT THE DOCTRINE OF JUSTIFICATION?