By Ken Silva pastor-teacher on Jan 14, 2010 in AM Missives, Current Issues, Erwin McManus, Southern Baptist Convention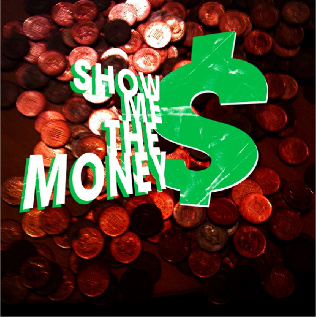 Apprising Ministries has pointed out before e.g. in Erwin McManus: Finding God Inside Of Yourself that Southern Baptist "distinguished futurist and cultural architect" Erwin McManus was very close to becoming one of the original youth leaders and youth ministers selected back in 1997 by Doug Pagitt for what would become the Terra Nova Project of Leadership Network (LN).
This is the group from which LN, having carefully surveyed the Gen X market to find out what they wanted to "buy," would select the best "agents" to sell the product they specifically manufactured for that particular market. So they then created what became the egregiously i.e. sinfully ecumenial Emerging Church aka Emergent Church—which morphed into Emergence Christianity (EC).
Sadly, the EC has now become a full-blown cult of a type of postliberalism—Liberalism 2.0—now firmly within the mainstream of evangelicalism. Which is precisely why in regard to men like McManus I've paraphrased an old saying: If it looks Emergent, and it does; if it acts like Emergent, and it does; and if it sounds like Emergent, and it does…then it's as Emergent as Rob Bell.
Yesterday Phil Johnson wrote a great piece at Pyromaniacs getting to the heart of the matter concerning the product we know as Erwin McManus called Erwin McManus's Casket. First Johnson reminds us that:
Back in August of '08, I wrote a post about the pretentiousness of Christians who try too hard to be artsy and manage to sully both art and the gospel in the process. (In retrospect, the tone of that post might sound a tad too cantankerous, even for me. But I completely stand by the point of it.)

One of the targets of my criticism in that post was Erwin Raphael McManus, self-styled "futurist, author, speaker, activist, filmmaker and innovator who specializes in the field of developing and unleashing personal and organizational creativity, uniqueness, innovation and diversity." Some say he is a "pastor" (though he seems to eschew that title and most other ecclesiastical terms). He's the lead speaker at Mosaic, "a Community of faith, love, and hope" in Pasadena.

It's a Southern Baptist congregation, but you'd be hard-pressed to discover that from the church's own publicity. I spent many hours a few years ago watching videos and listening to sound files of McManus's teaching, and I have read two or three of his books, plus practically everything he has posted on line. I have never seen him explain, much less affirm, the gospel. (Online source)
Well, the reason for that is likely it might get in the way of McManus preaching "the Gospel of Erwin." Johnson, as usual, then hits the nail on the head:
In that 2008 post I said: "Clear gospel truth is almost impossible to find in the material he publishes and posts for public consumption. And in that regard, I don't see a whole lot of difference between Erwin McManus and Joel Osteen. He's Osteen with blue jeans and an occasional soul patch rather than a shiny suit and a perpetual grin." (Online source)
Indeed, in fact, the only real difference between McManus and Joel Osteen would be the particular man-centered market to which they're aiming to sell themselves er, Jesus. Johnson continues:
McManus's current project is further removed from the proclamation of the gospel than anything you'll ever see from Osteen—and that's saying something. McManus is shilling for an entry in Doritos® "Crash the Superbowl" contest. It's an utterly tasteless commercial called "Casket." (Online source)
And with Rick Warren being LN's propped up Purpose Driven Pope, we're not surprised at all when Johnson also informs us concerning the video below that:
Rick Warren is ecstatic about the prestige and potential $$$ a win would bring McManus. He Tweeted: "My guy Erwin McManus (Mosiac Church) created a Doritos Superbowl Ad! Church could win $! VOTE 4 him!" (Online source)
 You can read this insightful article by Phil Johnson in its entirety right here.
Credits: 

by Erwin McManus
51 years old, pastor
Whittier, CA
Budget: $3,000 (Online source)
See also:
PYROMANIACS: STREAM OF CONSCIOUSNESS AND ERWIN MCMANUS
ERWIN MCMANUS'S FALSE TEACHINGS – PART 2: "YOU HAVE INCREDIBLE POTENTIAL"
ERWIN MCMANUS' MISUSES AND DISTORTIONS OF SCRIPTURE
ERWIN MCMANUS AND HIS NEO-ORTHODOX VIEW OF THE BIBLE ACTUALLY AGREES WITH THAT OF LIBERAL LIAR JOHN SHELBY SPONG
EMERGENT CHURCH: A DISEASED TREE
MAN-CENTERED GOSPEL VS. GOD-CENTERED GOSPEL