By Ken Silva pastor-teacher on Dec 3, 2009 in AM Missives, Current Issues, Emergence Christianity, Emergent Church, Features, Homosexuality/"Christian"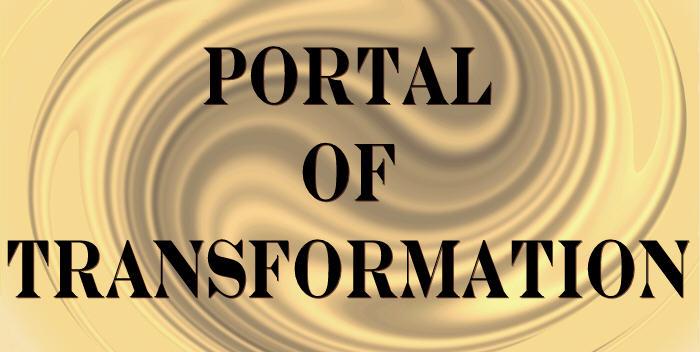 But you, beloved, ought to remember the words that were spoken beforehand by the apostles of our Lord Jesus Christ, that they were saying to you, "In the last time there will be mockers, following after their own ungodly lusts." These are the ones who cause divisions, worldly-minded, devoid of the Spirit. (Jude 17-19, NASB)
These Men Speak Abusively Against Whatever They Do Not Understand
The other day in Contemplative Spirituality/Mysticism Creeps Closer…To Your Church at Apprising Ministries I pointed out that the egregiously ecumenical Emerging Church aka Emergent Church, which is a cult of postliberalism—now morphing into Emergence Christianity (EC) is actually Liberalism 2.0, and the EC is far from dead; it's undergoing transformation. Which is why, in posts like Emerging Church To TransFORM Outlaw Preachers and Emerging Church And Adele Sakler TransFORM Gay Agenda In Evangelicalism, I've introduced you to TransFORM.
However for those who don't know, this is an EC network recently created by "Kingdom Journalist" Steve Knight of Emergent Village, and already most all of the familiar names in the EC existential rebellion against the final authority of the Bible are to be found among TransFORM. So here's the deal in this piece, last night Knight tweets: 
@trans4m @BrianMcLaren has a message for "discernment websites": http://bit.ly/4qFgZ9 (Online source)
The problem Knight has here is that he's over a week late to the playing field; because the above link takes us to a little spiritual temper tantrum leading EC guru Brian McLaren had back on November 24, 2009, which resulted in his post entitled Discernment websites. You may recall McLaren whined:
I wonder if some of the "discernment websites" that enjoy featuring and critiquing the work of many of my friends and me would be willing to host some discussion on this bill currently proposed in the Ugandan parliament.

I'd be interested in reading whether participants in those blogs agree with the Ugandan bill, and if not, why not. (Online source)
I know this comes as a shock, but McLaren was attempting to confuse the issues; I know, *cough* that's so unlike him, by painting someone like myself—with one of more prominent online apologetics and discerment ministries—as a person who somehow advocates abuse of GLBTQ people. And that's exactly how Ingrid Schlueter, one who essentially pioneered this online ministry field, responded at the Crosstalk Blog, getting to the heart of the matter with McLaren et al in her post Brian McLaren Paints Critics as Gay-Hating Bigots.
Schlueter is dead-on-target as she writes:
Emergent author Brian McLaren doesn't believe in a literal Second Comingof Jesus. He has problems with the penal substitutionary atonement of Jesus on the cross. A literal hell with eternal torment for those who reject Christ? Not likely. The Genesis account of the fall of man? Not true. But instead of addressing his own spiritual rebellion, Brian appears to want to paint his critics as bigots. In a recent blog post, McLaren demands that what he calls "discernment websites" (he used the quote marks) address an African country's attempts to codify severe penalties for homosexuality into law. He seems to imply that these same "discernment ministries" would automatically support the arrest and execution of gays by Uganda.

I'm not sure what influence McLaren was under while blogging, but for the record, Brian, that's a pretty nasty strategy to use against those who point to your heretical doctrinal views. While emergents supposedly are intellectual, open-minded people who enjoy conversations with subtle nuances and lots of mystery, McLaren actually sees things in black and white. Anyone who is not willing to jettison cardinal doctrine and embrace his "new kind of Christianity" is painted as ready to commit hate crimes and would support mistreating gays. What an appallingly dishonestway to deal with your critics, McLaren… (Online source)
But McLaren's Message Actually Points Back To Himself And His Emerging Brood
Not long afterward that same day I also responded to McLaren's out-of-bounds tactics with my own piece Putting Brian McLaren In His Place where I posited that one just might be surprised to find out who the real bigots actually are. As I said within, McLaren and his ilk may wish to know it'd be wise to be careful not to just assume that I'm some narrow-minded fundamentalist bigot who hates GLBTQ people; because I'm really not, and, I don't.  And as a former stand-up comic and professional musician there really isn't much I haven't seen.
I pointed out a few times now that I have many gay friends, and my niece is out concerning her homosexuality. But you see, strictly on a personal level, one's sexual orientation doesn't matter to me at all. And that's why I keep turning the focus back where it ought to be with men like McLaren; as one Jesus called to be one of His pastor-teachers, I have an obligation to proclaim His Word. And so e.g. do McLaren and his good friend Tony Jones, heretical "theologian in residence" at the EC church of his equally heretical quasi-universalist pastor Doug Pagitt. 
There's no doubt that the Bible tells us with crystalline clarity that having sexual relations with another of the same sex i.e homosexuality is a deviant lifestyle of sexual immorality because, as I just showed in Jesus Defines Marriage For Red Letter Christians, same-sex sexual relations will always remain outside of marriage. The problem for people like McLaren, one of the supposedly "superior" and tres loving Red Letter Christians, is that he really doesn't actually believe what Jesus actually said in those red letters.
EC postliberals like McLaren may fool you; they obviously fool spiritually obtuse evangelical leaders embracing such as these, but they aren't fooling God. And my point was pretty clear when I asked the question: But Do Emergence Christianity And Brian McLaren Really Love Gay People? For you see, when all their verbose rhetoric fades, the answer is a resounding no; they don't. So I say the real "constructive action" now needs to come from EC leaders like Brian McLaren who love to pose before the world as if they are such loving people.
But I told you the truth is, they are the ones acting in hate toward precious GLBTQ people, for whom Christ died, as they practice what I call homopression by not loving them enough to stop lying to them. So you see, reputable, accountable, and biblical, online apologetics and discernment ministries are not the bigots. No; actually it's men like McLaren and "pastor" Jay Bakker who, by withholding the genuine Gospel of Jesus Christ from GLBTQ people, are thereby acting hateful toward them by just leaving them trapped in their sin of practicing sexual immorality.
So if Steve Knight and his TransFORM really wish to try an stir up trouble and come into conflict with online apologetics and discernment ministries, then he'd really benefit from making the time to do his homework first. Because in this case, Knight's made a key tactical blunder which has now allowed me the chance to bring out—once again—that those in error e.g. "queer inclusive" ELCA "pastor" Nadia Bolz-Weber are steadily being transformed into more prominence within the Emerging/ent/ence Church as it forges forth its gay agenda within apostatizing mainstream evangelicalism.
See also:
THE NIGHTMARE BEGINNING FOR MAINSTREAM EVANGELICALISM
CHRISTIAN SOLDIERS STANDING UP FOR JESUS?
THE EMERGING CHURCH HIGHJACKING EVANGELICALISM
THE SIN OF HOMOSEXUALITY IS DIFFERENT