By Ken Silva pastor-teacher on Nov 24, 2009 in Current Issues, Features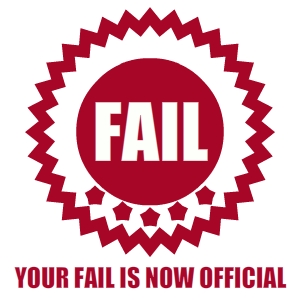 Apprising Ministries has pointed out in recent articles like Evangelicalism Becoming Another Religion Entirely that Satan has been busy saturating throughout the very dry forest of intellectual evangelical churchianity, so easily passing for Christianity these days in alleged postmodern [read: relativistic] America, highly flammable Contemplative Spirituality/Mysticism—which first flowered in apostate Roman Catholicism.
You need to realize that very rough spiritual waters lie dead ahead because we are beginning to witness 1 Peter 4:17 judgments as Christ begins shaking His Church. Because of what you'll hear in the video below, the time has come in the American Christian Church for division; for a reformation every bit the same as when Luther stood hammer in hand. And it contributes to the reason why I shared what I did in Christian Soldiers Standing Up For Jesus?  
Sadly, the truth is we now see widespread acceptance of the egregiously ecumenical Emerging Church aka Emergent Church, which is a cult of postliberalism—now morphing into Emergence Christianity (EC). At its corrupt heart the EC is an attack on Sola Scriptura because it has CSM, as taught by "key mentors" Living Spiritual Teacher and Quaker mystic Richard Foster and his spiritual twin Southern Baptist minister Dallas Willard, as a core doctrine.
As I just told you in Evangelicalism Becoming Another Religion Entirely the EC would serve a Trojan Horse from which Satan would unload his spurious CSM, now spreading under the guise of Spiritual Formation. If you want a good current illustration, then make the time to listen to Crosstalk: Ingrid Schlueter And Bob DeWaay On Buddhists At Bethel University. And when you add in the centered on the self sentimentalism of Purpose Driven Pope Rick Warren, you have the leaven of the disaster below…
HT: DefCon
See also:
SBC PROTESTANT PASTOR RICK WARREN DOUBLE-MINDED ON THE REFORMATION AND ROMAN CATHOLICISM
PUTTING BRIAN MCLAREN IN HIS PLACE
THE MANHATTAN DECLARATION OF CHRISTIAN CONSCIENCE
DONALD WHITNEY AND EVANGELICAL CONTEMPLATIVE SPIRITUALITY/MYSTICISM
DISCIPLINES TO DECEPTION IN SOUTHERN BAPTIST CONVENTION
"INWARD JOURNEY" ESPOUSED BY RICHARD FOSTER IS A FORM OF DIVINATION