By Ken Silva pastor-teacher on Nov 21, 2009 in AM Missives, Contemplative Spirituality/Mysticism, Current Issues, Features, Rick Warren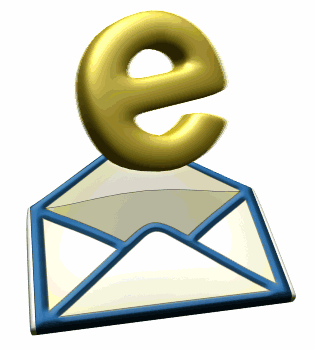 I've pointed out previously that as a general rule, and a courtesy, we do not publish email without the permission of the sender. However at the same time, all email sent to AM and Christian Research Network is considered the property of Apprising Ministries so we may indeed publish unsolicited email for the purposes of edification.
The one below originally came via the CRN contact form, and is published by permission of its author. The note they mention first is found in Adele Sakler And Ken Silva, and the post to which they refer is God Himself Told Kay Warren To Marry Rick Warren:
Ken,
Great note to Adele S.  That's good stuff.  I wished she would continue the dialogue.

OK, does God speak only through the Bible today?  If so, how do I know I'm supposed to be a pastor?  How do I know which church to pastor?  How do I know which ministries (the godly ones) to support?

Since there is no way you can refute Kay Warren's testimony, and since it is not out of the bounds of Scripture, why the snarky post about it?

CRN Reader

Hello CRN Reader,

I tried to be as honest and kind as I could with Adele. She didn't respond back, though she did tweet "Wow" as she quoted my statement about her and Tony Jones being on Satan's team." Maybe a nerve got hit.

Ok, we've been through this before. I am not a strict cessationist, nor a fundamentalist. Regarding the Gifts of the Spirit I would roughly be in agreement with the late Dr. Walter Martin; though from much past experience within their movements, I see the vast majority of what's claimed to be of God in charismatic and Pentecostal as spurious.

I am on record as one who has ZERO problem with people claiming to have "heard" from God via dreams, etc. My point with the "snarky" Warren post is to try and open this kind of dialogue. You hit the critical point: No one can definitively prove that highly subjective personal experience (a type of existentialism) did not happen.

CRN Reader, after intense research into Contemplative Spirituality/Mysticism (CSM) these past 5 years and watching it now infiltrate the mainstream Protestant evangelical community, the church visible had better begin seeking God as to how to deal with it. Evangelicalism has now stepped onto the very same path once taken by mainline denominations.

Think of me what you will, but the Lord knows I am a rational empiricist, who is not an alarmist. I personally disagree with quite a bit of what I see in the broader online discernment field; there are many small unaccountable blogs who do use guilt-by-association conspiracy theories. However, just because you're paranoid doesn't mean they're not out to get ya. ;-)

Seriously though, one can follow a very disturbing trend in mainline churches: Ordination of women, rejection of proper Sola Scriptura (not dead orthodoxy), CSM, questioning the doctrine of hell, full inclusion of practicing gays, and finally homosexual clergy. The Nazarenes, AoG, ECC, and some others more in the mainstream have already opened that door.

My point being, now many in evangelicalism decide issues by their subjective experiences, and the Warren post is an illustration of this. The post makes no judgment about whether God spoke to Kay. It simply points out she does make that claim; and, in and of itself, that's not really even outside of a proper view of Sola Scriptura.

That said, the preaching of Rick Warren, and that of more and more mainstream evangelicals, often contains "the Lord told me," etc. In fact, Richard Foster is a real good example; he claims divine revelation in discovering the "disciplines," which are simply reimagined pietistic and ascetic practices developed in monasteries of apostate Roman Catholicism.

So, what happens when I step forward and say: Well, God just told me that Foster didn't hear from Him; it was actually lies from Satan. Now what do we do? Same thing I pointed out a while back re. Rob Bell. In VE he specifically claims God spoke with him; and I related that when I began reading VE the Lord also spoke to me, and said: "He doesn't know Me."

CRN Reader, I'm simply trying to warn there are very dangerous and rough spiritual waters dead ahead now, because the visible church is about to go into a time of dueling revelations. The only people who aren't going to end up being deceived are those who will do what the Bible text, rightly interpreted, says. Ah, but who's to say what's right, eh?

And there you go, the Emerging Church has so clouded the idea–particularly among younger evangelicals–that one can interpret, under the guidance of the Holy Spirit, God's Word correctly. So the message today ends up being: Let's just put aside our differences (think Adele Sakler) and work together to make the world a better place.

Finally, the Warrens make a very good illustration because they are about as middle-of-road as it gets in the mainstream. And here they are now sounding more and more like charismatics and Pentecostals claiming direct revelation; just the same I used to hear back in the late 80's and early 90's. Add in the neo-Gnosticism of CSM, and, we have much coming confusion.

Ken
See also:
CHRISTIAN SOLDIERS STANDING UP FOR JESUS?
CONTEMPLATIVE SPIRITUALITY OF RICHARD FOSTER ROOTED IN THE EASTERN DESERT AND THOMAS MERTON
THE EMERGING CHURCH SOWING ITS NEO-ORTHODOX CONFUSION ON SCRIPTURE
CORRUPT CONTEMPLATIVE SPIRITUALITY/MYSTICISM GAINING GROUND IN EVANGELICALISM
"INWARD JOURNEY" ESPOUSED BY RICHARD FOSTER IS A FORM OF DIVINATION
DONALD WHITNEY AND EVANGELICAL CONTEMPLATIVE SPIRITUALITY/MYSTICISM