By AM on Oct 30, 2009 in AM Missives, Emergence Christianity, Emergent Church, Radio Appearances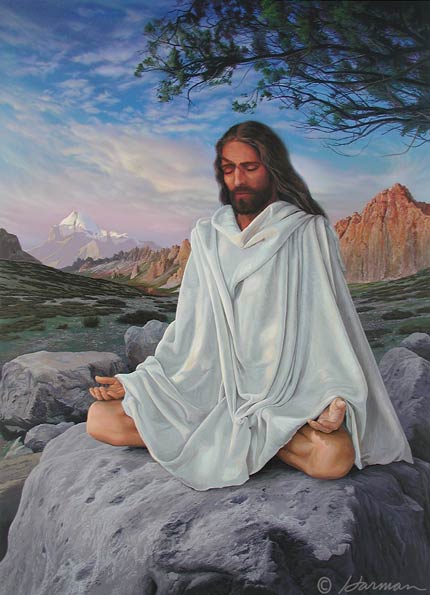 From the website of the Iron Sharpens Iron radio program hosted by Chris Arnzen:
Apprising Ministries pointed out recently Shane Hipps Accepts Teaching Pastor Job With Rob Bell at Mars Hill Bible Church in Grand Rapids, MI. [Hipps is] MHBC's new co-pastor alongside Rob Bell, who, as our guest today, Ken Silva, describes as "the Elvis of the egregiously ecumenical Emerging Church aka Emergent Church de-formation of the Christian faith—now morphing into Emergence Christianity",…

In that latter sermon, A Gentle Stillness, you'll read as Hipps leads MHBC while they "practice some silence together." Our guest Ken Silva was personally involved with meditation before he was regenerated and has been "studying this spiritually corrupt Contemplative Spirituality/Mysticism (CSM) ala Living Spiritual Teacher and Quaker mystic Richard Foster and his spiritual twin Dallas Willard for years now…"

Ken literally [has] hundreds of books concerning CSM from virtually every religion and "silence" is mystic-speak for meditation in an altered state of consciousness, which is precisely what it is. Hipps himself explains below this practice of silence is not simply being alone and not speaking, it is going within one's self in a transcendental meditation-lite for the Christian aka Contemplative/Centering Prayer. (Online source) 
You can download and/or listen to this program right here.
See also:
SHANE HIPPS, CO-PASTOR WITH ROB BELL, SAYS ALL RELIGIONS VALID
THROUGH ROB BELL "THE GREAT ENLIGHTENED ONES" TELL US MAN HAS DIVINE GREATNESS
"INWARD JOURNEY" ESPOUSED BY RICHARD FOSTER IS A FORM OF DIVINATION