By Ken Silva pastor-teacher on Oct 22, 2009 in Contemplative Spirituality/Mysticism, Current Issues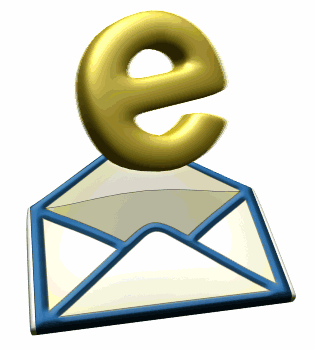 I've pointed out previously that as a general rule, and a courtesy, we do not publish email without the permission of the sender. However at the same time, all email sent to AM and Christian Research Network is considered the property of Apprising Ministries so we may indeed publish unsolicited email for the purposes of edification.
In the case of the email below, it is published with the permission of its author:
Ken

URGENT! Some people I know are at a conference in Indianapolis right now listening to N. Graham Standish speak. I do not like what he is selling and I have tried to get in contact with them and warn them, but I have had no luck.

You and your site are rock solid on the Emergents, Mystics, and heretics – what do you know about this guy? Am I off base and over-reacting? My gut is in knots about these people being at this guy's conference – I do not have a good feeling at all! His website is here – www.ngrahamstandish.org

Please, when you get a chance – can you lend a brother in Christ some help? The work you are doing for our Father is truly a blessing and has helped motivate me to start up my own worldview/apologetics outreach – thank you again – I always learn so much.

AM Reader

Hello AM Reader,  

Thank you for the kind words in the Lord, I do what I can. There's no staff, just me. Ok, as yet N. Graham Standish isn't a major player, and before today, I hadn't even heard of him. However, the quote on his front page of his website from Evelyn Underhill, basically a queen of messed up mystics, tells us a lot right away; as does the labyrinth just above it.

On his About Me page Standish claims to be "Pastor, Teacher, Spiritual Director, Mentor, Consultant, Speaker"; he praises Diana Butler Bass, who's part of something called Progressive Revival along with Paul Raushenbush, and she herself tells us that she stands "firmly within the Mainline Protestant tradition" [read: liberal].

That About page also features a quote from Living Spiritual Teacher and Roman Catholic mystic David Stendl-Rast, who was friends with Roman Catholic monk Thomas Merton, a leading teacher of Contemplative Spirituality/Mysticism, and as you'll see in Thomas Merton And The Buddhas, by the time Merton was killed in an accident he had essentially become a Buddhist.

As you're aware, among the classes offered by Standish we find Mystical Spirituality, where he tells us, "I believe that every major reform movement in the Christian Church has been started by a mystic." It's obvious Standish is mistaken when he includes among his heretical who's who of mystics both Martin Luther and John Calvin; mysticism is antithetical to the Sola Scriptura they taught.

You also know that under Required Class Reading for his spurious Spiritual Formation class Standish has Devotional Classics, edited by Living Spiritual Teacher and Quaker mystic Richard Foster, and which contains warped writings by mystics like Thomas Kelly—another Quaker—as well as the emotionally troubled Roman Catholic nun Teresa of Avila, all also on the recommended reading list for his class. 

Basically Standish is everything wrong with what's happening to so-called "Protestant" spirituality as I cover in in AM articles like Disciplines To Deception In Southern Baptist Convention and Contemplative Spirituality Growing Within Mainstream Evangelicalism; pastor of a Presbyterian church, and yet, Standish is still actively teaching corrupt Counter Reformation spirituality. 

Bottom line: Protestant evangelicalism is rapidly apostatizing, and now, the inmates are actually running the asylum. I'm glad to be here in order to assist with things like this, but currently funding is down to a point of real concern. Please join us AM reader in praying that God will bring to us more people who have been given the gift of generosity.

Blessings in Christ, 

Pastor Ken Silva
See also:
CORRUPT CONTEMPLATIVE SPIRITUALITY/MYSTICISM GAINING GROUND IN EVANGELICALISM
TIM KELLER ENDORSING COUNTER-REFORMATION CONTEMPLATIVE SPIRITUALITY?
MOVE OVER PASTORS FOR SPIRITUAL DIRECTORS/GURUS
THE NIGHTMARE BEGINNING FOR MAINSTREAM EVANGELICALISM
EXHORTATION TO STAY THE COURSE
ANOTHER SIDE OF APPRISING MINISTRIES