By Ken Silva pastor-teacher on Jul 19, 2009 in AM Missives, Current Issues, Features, Homosexuality/"Christian"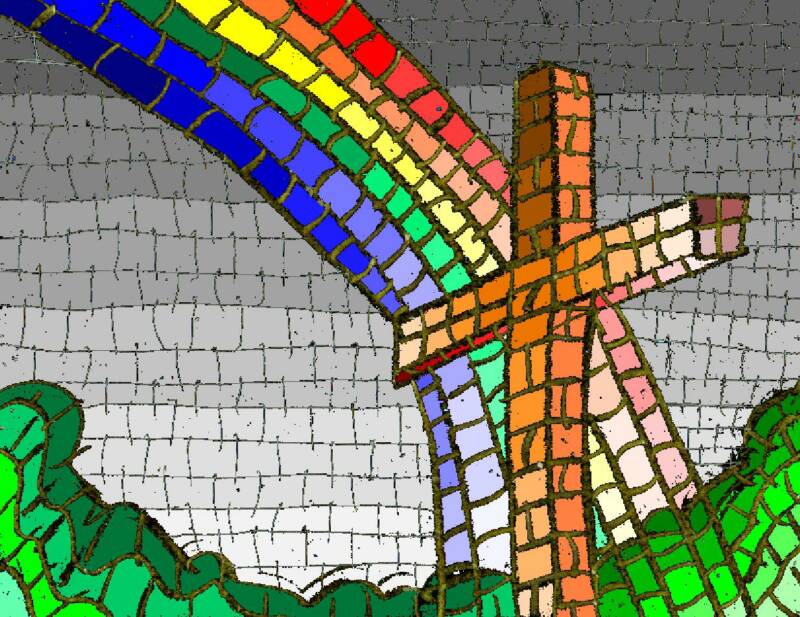 What makes it so extremely difficult to discuss the issue of practicing homosexuality, which is having sexual relations with another of the same sex outside of marriage, is the huge straw man erected whenever the subject is brought up.
The argument that's almost immediately raised goes something like this: "Why single out this particular sin while ignoring the sins of injustice, pride, hypocrisy, and so on and so on and so on…"
If you're not careful to sidestep here and stay on point you'll end up in what I refer to as wrestling with the snake. As soon as you focus on one area it then twists you to another, and before you know it, you're far away from the subject you're actually attempting to discuss.
Concerning homosexuality, we must remind people that this is sin of a sexual nature, which immediately sets it apart from the other sin mentioned above. The way we know this for certain is because God actually tells us this Himself in 1 Corinthians 6:18 — Flee from sexual immorality. All other sins a man commits are outside his body, but he who sins sexually sins against his own body.
Note carefully how the Holy Spirit chose to set all other sins apart from sexual immorality, which itself includes all sexual relations outside of marriage—whether it be homosexual or heterosexual. And as I've pointed out before Jesus of Nazareth—our Creator—Who, by the way, is speaking from the perspective of an eyewitness, defines marriage when He informs us as:
Pharisees came up to Him and tested Him by asking, "Is it lawful to divorce one's wife for any cause?" He answered, "Have you not read that He Who created them from the beginning made them male and female, and said, 'Therefore a man shall leave his father and his mother and hold fast to his wife, and the two shall become one flesh'? So they are no longer two but one flesh. What therefore God has joined together, let not man separate." They said to Him, "Why then did Moses command one to give a certificate of divorce and to send her away?" (Matthew 19:3-7, ESV)
So in the case of homosexual activity, it will always be outside of the marriage covenant from a Biblical standpoint; and therefore, is among the sexual immorality we are told to flee from. Sadly, we in the Body of Christ are being forced today to single out homosexuality because the egregiously ecumenical Emerging Church aka Emergent Church—morphing into Emergence Christianity (EC)—is attempting to make this deviant lifestyle into a viable one for the evangelical Christian.
As I've said previously, you'd best realize that there's a very dark and threatening same-sex storm right now approaching hurricane force, and which is currently only slightly off the coast of the mainstream evangelical community. Don't you kid yourself; the EC is right now working to make affirming homosexuality an issue within your own mainstream evangelical church—and sooner than you may even think.
See also:
QUEERMERGENT AND NOW ADULTERMERGENT!?
TONY JONES AND KEN SILVA AGREE!
POPULAR EMERGING CHURCH WEBSITE THE OOZE SLITHERS OUT OF THE GLBTQ-AFFIRMING CLOSET
THE NEW CHRISTIANS WITH CHRISTIANITY WORTH BELIEVING—NO SOLA SCRIPTURA: YES, WOMEN PASTORS AND QUEER CHRISTIANS
QUEERMERGENT AND NOW ADULTERMERGENT!?