By Ken Silva pastor-teacher on Jul 13, 2009 in Rick Warren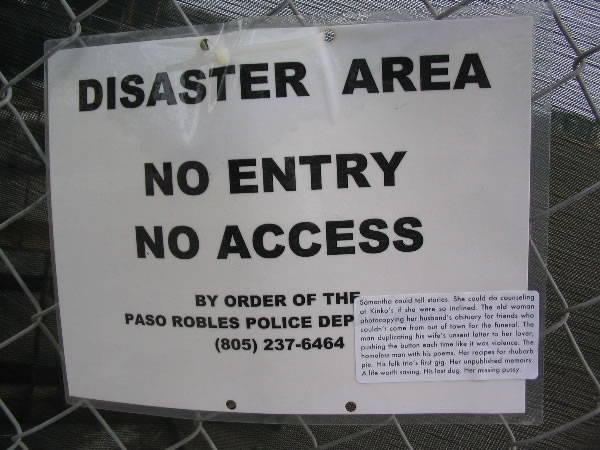 Concerning the proposed coalition between Islam and Christianity by Rick Warren, over at his online apologetics and discernment ministry Extreme Theology, Christian apologist Chris Rosebrough is dead-on-target as he explains why this is a doomed venture:
Rick Warren's call for Christians and Muslims to "work together for the common good" and to inviting Muslims to work with Christians on Rick Warren's "Global PEACE Plan" will produce the same miserable and failed results as working with the Soviet's during World War II.

Back in the 1940's the "global giant" that the world faced was Nazi Germany and the United States, Great Britain and the Soviet Union laid aside their differences for a few short years in order to work for the "common good" by defeating Hitler and Nazi Germany. But the Soviet Union, after the fall of Germany worked quickly to enslave half of Germany and all of Eastern Europe under their oppressive Communist system. The goal of "liberating Europe" was far from achieved as many nations that had been conquered by Hitler were then oppressively enslaved by the Soviet Army after the fall of Berlin.

But anyone who truly understood Soviet Communism could have easily predicted that outcome. Why? Because Global Domination was a at the heart of Soviet Communism. Their clearly stated goal was to take over the world. Rick Warren's naive call for Christians and Muslims to "work together for the common good" is as equally doomed to failure as working with the Soviets to liberate Europe. Why? Because Islam is a hostile enemy to the Gospel and to the freedom to proclaim the Gospel in an open marketplace of religious ideas…Islam is an enemy of Christ and the True Gospel. It cannot be bargained with and it is merciless and ruthless in its attacks against Christianity, Judaism and Western freedom and democracy… (Online source)
You can Rosebrough's entire article and join in the discussion by clicking here.
See also:
RICK WARREN ENVISIONING COALITION OF FAITH
SBC PROTESTANT PASTOR RICK WARREN DOUBLE-MINDED ON THE REFORMATION AND ROMAN CATHOLICISM 
JOHN MACARTHUR: SEEKER-FRIENDLY MOVEMENT IS THE NEW LIBERALISM
SOUTHERN BAPTIST PASTOR RICK WARREN AND SADDLEBACK CHURCH OPENLY RECOMMEND CONTEMPLATIVE SPIRITUALITY
SADDLEBACK CHURCH PASTORS USING ROB BELL TEACHINGS
PURPOSE DRIVEN ONLINE MAGAZINE OF RICK WARREN PLUGS THE SHACK
MAINSTREAM EVANGELICALISM NOW ON THE RAPID SLIDE TO APOSTASY