By Ken Silva pastor-teacher on Dec 31, 2011 in AM Missives, Current Issues, Features, Rick Warren, Southern Baptist Convention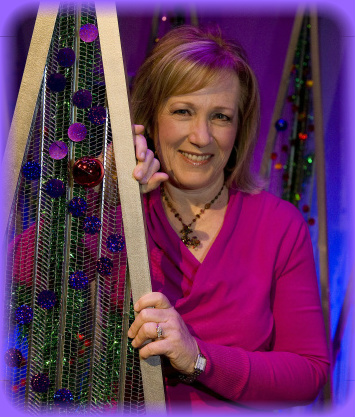 Apprising Ministries continues with our documentation of what just may be a great falling away as silly superstitions disguised as so-called Spiritual Formation slither deeper into the very heart of the mainstream evangelical community.
Now only pretending to be Protestant as they bow before the Golden Calf of corrupt Counter Reformation Contemplative Spirituality/Mysticism (CSM) as perpetrated by Southern Baptist minister Dallas Willard and his former pastor and current friend, Living Spiritual Teacher and Quaker mystic Richard Foster.
You'll see a perfect example of this with Protholic Purpose Driven Pope Rick Warren and his SBC flagship Saddleback Church as evidenced e.g. in James Robison And Rick Warren Working To Reverse The Protestant Reformation and Contemplative Spirituality/Mysticism Invades Evangelicalism With Rick Warren And Kay Warren Leading The Charge. Enjoy your long naps you Rip Van Winkle leaders within the apostatizing Southern Baptist Convention.
In fact just the other day in Setting Kay Warren Straight About Roman Catholic Mystic Henri Nouwen I reminded you again that Kay Warren's especially fond of that deceased apostate. Roman Catholic mystic Henri Nouwen (1932-1996) was a leading guru of CSM, with it form of meditation in an altered state of consciousness commonly referred to by these neo-Gnostics as Contemplative/Centering Prayer (CCP). His devotion to CSM and CCP led him into the spiritually bankrupt Love Wins mythology of Rob Bell.
Well, I have news for these evangelical neo-Gnostics; if you think you're going to practice this divination without falling into spiritual deception, think again. In the Lord I admonish you to make the time to throughly contemplate and meditate upon your possible future in 1 Kings 22:5-29 and 2 Thessalonians 2:9-12. If God grants your "true self" repentance, I'm guessing you'll receive quite the transformation through this enlightenment.
Now with this absolute truth in mind I point you to something straight out of the principle Jesus is teaching when as our Creator He informs us — "out of the abundance of the heart the mouth speaks" (Matthew 12:34). And in our day we can add that our fingers also type what we are thinking about and reading. Such as the human potential gibberish tweeted by Kay Warren this morning:
This isn't Christian theology; it is in line with the heretical view of sanctification of apostate Roman Catholicism, which really isn't a surprise being that Jean Vanier himself is a stanch Roman Catholic:
Jean Vanier was born on September 10, 1928 in Geneva, Switzerland… In 1950, after much prayer and reflection on god's call, Jean resigned from the navy and went to Paris to study philosophy at the Catholic Institute.

It was during his course of study that Jean met Father Tomas Phillipe who became his spiritual mentor and friend. (Online source)
Here's what we do know: God didn't call Vanier to study at a Roman Catholic Institute and Jesus did not give him an apostate Roman Catholic priest to mentor him spiritually. Let's also get this straight: God hates the Roman Catholic Church, which has placed its own—never rescinded—anathema upon the very Gospel of Jesus Christ itself. Do you seriously think the Lord merely winks at that incontrovertible fact?
You may wonder how I know Jesus hates the Church of Rome, Satan's best front for the Kingdom of God. Simple; I asked the Lord about it and He told me:
As we have said before, so now I say again: If anyone is preaching to you a gospel contrary to the one you received, let him be accursed (Galatians 1:9).
Let me point out here that Jean Vanier was instrumental in creating something "called L'Arche– meaning The Ark in French-referring to Noah's Ark." You might find it interesting to know that the aforementioned heretic Henry Nouwen was also personally involved with L'Arche, which is the devil's ark not God's. Vanier bills himself on his personal website as "a man becoming human" (see 2 Timothy 3:2).
He also explains that after a mystic "retreat in Marylake, near Toronto, Canada"  it would lead:
to the foundation of the Faith and Sharing movement, which offers retreats and prayer time in North America. (Online source)
It is admirable on a human level that Vanier has spent most of his life working with people "with severe disabilities." However, spiritually it is dead because this is an organization with a decidedly Roman Catholic direction; beginning with a pilgrimage to demonic apparitions in Lourdes:
The final day, Easter Monday, the pilgrims could not accept it was all over. So Jean suggested to them, "Continue to meet in small communities and do all that the Holy Spirit inspires you." With Marie-Hélène Mathieu, he then created a second international organization that would live out and share his vision: Faith and Light.

The experience in Lourdes was repeated in 1975 with an international pilgrimage to Rome, where Paul VI welcomed 5000 pilgrims from Faith and Light. (Online source)
One reason that quote from Vanier tweeted by Kay Warren would catch the attention of the Warren's is Rick's semi-pelagian view of man, which is essentially the same as in Roman Catholic theology. In addition Jean Vanier shares his spiritual fascism as it's Vanier's vacuous view "that faith and community can change the world."[1] But this only begs the questions: What faith? What community?
The truth is, faith and community not in Christ—as is the case with Vanier's—can, at best, do very little of any lasting value. This idea of changing the world is being put in place of the Gospel of repentance and forgiveness of sins in Jesus' Name, but it's a tragic substitution. Unless one is regenerated by God the Holy Spirit they have no hope of ever pleasing God; no matter how noble humans may think they are:
For the mind that is set on the flesh is hostile to God, for it does not submit to God's law; indeed, it cannot. Those who are in the flesh cannot please God. You, however, are not in the flesh but in the Spirit, if in fact the Spirit of God dwells in you.

Anyone who does not have the Spirit of Christ does not belong to him. But if Christ is in you, although the body is dead because of sin, the Spirit is life because of righteousness.

If the Spirit of him who raised Jesus from the dead dwells in you, he who raised Christ Jesus from the dead will also give life to your mortal bodies through his Spirit who dwells in you. (Romans 8:7-11)
Rather than endorsing superstitious idolators in the Roman Catholic Church, preach the Gospel to them. 
___________________________________________________________________________
End notes:
[1] http://bit.ly/vHxUC5, accessed 12/31/11.
See also:
RICK WARREN AND TEACHINGS OF DEMONS
SBC'S BETH MOORE MERELY PRETENDING TO BE PROTESTANT
SOUTHERN BAPTIST CONVENTION USING MORE COUNTER REFORMATION CONTEMPLATIVE SPIRITUALITY