By Ken Silva pastor-teacher on Sep 5, 2011 in Current Issues, Features, New Apostolic Reformation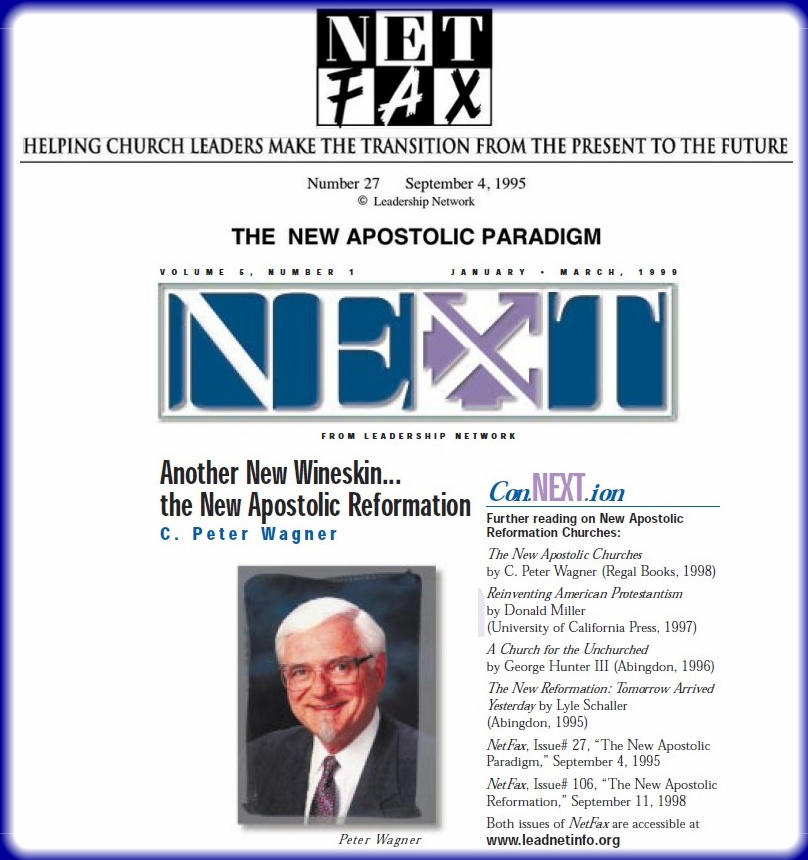 Online apologetics and discernment work Apprising Ministries is keeping track of the cult of the New Apostolic Reformation as it attempts to make their false teachings, such as their core mythology of dominionism mainstream evangelical.
You need to know that the NAR was aided and abetted by the spiritual black-hole Leadership Network. In a sad sense, these phony prophets of the NAR—whose false doctrine isn't really any different from Word Faith pastrix Cindy Trimm—are evangelical by its apostatizing standards.
Let me explain; did you know that in May of this year Word Faith Heretic Cindy Trimm Received An Award From The Billy Graham Evangelistic Association? Well, here she is in action below with "prophetess" Juanita Bynum, who even types in tongues when she's in the spirits:
The last clip at the very bottom of this post is an advertisement for the 3rd anniversary 2010 Kingdom Economic Yearly Summit (KEYS), which featured such NAR spiritual wingnuts as Wagner himself, Dr. Lance Wallnau,  Oz Hillman, and Rick Joyner.
So far in spiritual outer space is this group that this year 2012 KEYS even features the obvious spiritual flake Patricia King of XPMedia:
Here self-described "apostle" C. Peter Wagner is referring to "apostle" Dr. Bruce Cook concerning capturing one of the seven mountains of culture:
See also:
KEN SILVA WITH A WORD FROM GOD FOR NAR FALSE PROPHET CHUCK PIERCE
RICK WARREN, LAVERNE ADAMS, AND CHUCK PIERCE'S GLOBAL SPHERES