By Ken Silva pastor-teacher on Jul 20, 2010 in AM Missives, Current Issues, Emergence Christianity, Emergent Church, Features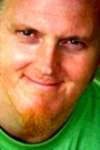 Now the works of the flesh are evident: sexual immorality, impurity, sensuality, idolatry, sorcery, enmity, strife, jealousy, fits of anger, rivalries, dissensions, divisions, envy, drunkenness, orgies, and things like these. I warn you, as I warned you before, that those who do such things will not inherit the kingdom of God. (Galatians 5:19-21)
Following Blind Guides Will Always Lead You To A Dead End
This is a follow up to the Apprising Ministries article yesterday Doug Pagitt And His Solomon's Porch Affirm Homosexual Sin which concerns heretical quasi-universalist Emerging Church pastor Doug Pagitt who heads Solomon's Porch where the equally heretical Tony Jones is his "theologian in residence." There I pointed you to a post called Our Soapbox by Rachel Swan from The Sweet Bi and Bi, who's also a contributor to the Confessing Queer (CQ) blog of Seth Donovan, herself a "voice" at a recent EC apostasia-palooza thrown by Jones and Pagitt called Christianity 21 (C 21).
Interestingly enough some of the other CQ confessors include "queer inclusive" ELCA "pastor," and former "professional f**k-up," Nadia Bolz-Weber—a fellow c 21 voice—and practicing lesbian "Christ-follower" Adele Sakler of the EC group Queermergent. Pastrix Bolz-Weber and Sakler are also part the self-described Outlaw Preachers (OPs) now slithering up all around gay-affirming "pastor" Jay Bakker of Revolution:NYC; and as you can see in Emergent Church future, with its new postmodern version of Progressive Christianity they call Emergence Christianity (EC), would read as follows: The New Christians With Christianity Worth Believing—No Sola Scriptura: Yes, Women Pastors And Queer Christians. You'd best realize that Jay Bakker is actually the tip-of-the-spear for the EC advance into mainstream evangelicalism pushing for acceptance that having sexual relations with another of the same sex, i.e homosexuality, within a monogamous relationship is also a viable one for the regenerated Christian.
From posts like Tony Jones: Influential Theologian Of Emergence Christianity Out Of The Closet we already knew that this is the view of the self-described progressive theologian. However, as I said last time, until now the position of his Jones' friend Doug Pagitt hadn't been quite as clear. Now, as you'll see below, it's no secret Pagitt has read my prior article; and that he has no respect for me personally. Last night when the Reformata network picked up my post it sent the following tweet:
To which Doug Pagitt would reply: 
Kind of an odd reply; not, "no, I don't affirm homosexual sin," but rather a comment in line with a pet pro-gay argument implying that one is singling out homosexual sin even though all sin is alike. However, that is not true at all; neither the lame charge that we are somehow "picking" on those committing the sin of having sexual relations with another of the same sex, i.e homosexuality, nor the idea that all sin is alike. Concerning homosexuality, we must remind people that this is sin of a sexual nature; it's sexual immorality outside marriage, which immediately sets it apart from all of the other sin mentioned above.
The way we know this for certain is because God actually tells us this Himself in Scripture:
Flee from sexual immorality. Every other sin a person commits is outside the body, but the sexually immoral person sins against his own body. (1 Corinthians 6:18)
Note carefully how the Holy Spirit chose to set every other sin a person commits apart from sexual immorality, which itself includes all sexual relations outside of marriage—whether it be homosexual or heterosexual. As Dr. W. Howard Mare brings out:
the one who commits sexual immorality sins against his own body—that is, by weakening and perverting the life process, as well as human character. In contrast, other sins are "outside the body." [1]
Dr. John MacArthur then adds:
There is a sense in which sexual sin destroys a person like no other, because it is so intimate and entangling, corrupting on the deepest human level… No sin has  greater potential to destroy the body,… [2]
And as I've pointed out before Jesus of Nazareth—our Creator—Who, by the way, is speaking from the perspective of an eyewitness, defines marriage when He informs us as:
Pharisees came up to Him and tested Him by asking, "Is it lawful to divorce one's wife for any cause?" He answered, "Have you not read that He Who created them from the beginning made them male and female, and said, 'Therefore a man shall leave his father and his mother and hold fast to his wife, and the two shall become one flesh'? So they are no longer two but one flesh. What therefore God has joined together, let not man separate." They said to Him, "Why then did Moses command one to give a certificate of divorce and to send her away?" (Matthew 19:3-7)
God tells us that marriage is a man [male] and a woman [female]; so in the case of homosexual activity, it will always be outside of the marriage covenant from a Biblical standpoint. So therefore it's found among sin of sexual immorality that the Bible clearly tells us to flee from because — The body is not meant for sexual immorality, but for the Lord, and the Lord for the body (1 Corinthians 6:13). Sadly, we in the Body of Christ are being forced today to single out homosexuality because people like Pagitt, Jones and their Emerging Church "voices" are attempting to make this deviant lifestyle into an acceptable one. 
As I've said previously, I've been using the issue of homosexuality to light up the sky with the Word of God to give you a chance to see the wide, and very rapid, advance of the neo-liberal cult of the Emerging Church. You had better prepare yourself as there's a very dark and threatening same-sex storm right now approaching hurricane force, and which is currently only slightly off the coast of the mainstream evangelical community. Don't you kid yourself; the Emergent Church is right now working to make affirming homosexuality an issue within your own evangelical church—and sooner than you may think.
________________________________________________________________________________
Endnotes: 

[1] W. Harold Mare, "1 Corinthians," in Frank E. Gæbelein, Gen. Ed., The Expositor's Bible Commentary with the New International Version [Grand Rapids: Zondervan, 1976] Vol. 10, 225.

[2] John MacArthur, The MacArthur Bible Commentary [Nashville: Thomas Nelson, 2005], 1577.
See also:
THE EMERGING CHURCH: "A QUEERING OF EVANGELICALISM"
OUTLAW PREACHERS KHAD YOUNG AND JAY BAKKER DON'T LOVE ENOUGH 
BUT DO EMERGENCE CHRISTIANITY AND BRIAN MCLAREN REALLY LOVE GAY PEOPLE? 
HOMOPRESSION IS AT LEAST AS BAD AS HOMOPHOBIA  
GAY CHRISTIAN RAY BOLTZ: "I DON'T BELIEVE GOD HATES ME ANYMORE"