By Ken Silva pastor-teacher on Mar 18, 2010 in AM Missives, Current Issues, Emergence Christianity, Emergent Church, Features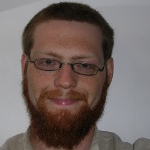 In pieces like The Emerging Church Pushing Progressive Theology In Google Era and Ken Silva Answers Philip Clayton you can see Apprising Ministries has come up on the radar screen in covering, and being critical of, a recent Emerging Church progressive theology heresy-fest called Theology After Google (TAG). TAG was put on by Dr. Philip Clayton as a way to begin rallying troops to help spread the new form of Progressive Christianity he's currently cobbling together with men like his friends Harvey Cox and Emergent Church leader Brian McLaren.
In fact, the other two-thirds of the EC trinity—universalist pastor Doug Pagitt, and his progressive theologian in residence Tony Jones, are key players in promoting Clayton's idea of transforming Christian theology; actually a de-formation of the faith, through use of the new social media for this after Google world. The key point to remember is that we're clearly talking about the theology of "conservative" evangelicals as opposed to that of "progressives" ala those who adhere to a form of progressive/liberal theology. It's not the use of technology; but rather, the theology itself at issue.
Below is the video of the TAG presentation by Quaker mystic Callid Keefe-Perry, which he entitled Lewis Carroll, Orthodox/Quaker Thought, The Audobon Society, and the Willingness to Squint. For more information on how Quakers view Scripture you may wish to take a look at what Living Spiritual Teacher and Quaker mystic Richard Foster teaches in Richard Foster: The Bible A Reliable Guide Despite Inconsistencies. There he tells us that the Bible "serves as a most reliable guide for our own spiritual formation"; so it's not the most reliable, but according to Foster, a mere reliable guide with our inner  life.
Now it's interesting to note that at 09:45 of the video below, as a Quaker mystic who believes in a form of mysticism's "spark of the divine" aka the Inner Light within all of mankind, Keefe-Perry's tells the TAG crowd: 
Those of us who've had experience with the Christ—within—however you would name it, see the world in that; and there's nothing wrong with that. It doesn't make us relativists; it doesn't make us crazy. It shapes and guides our life.
You see, for mystics and progressives e.g. Dr. Delwin Brown "'Christ' is the Christian name for the logos of God in all of creation, including all religions" wherein people are to be encouraged "to consider and to appropriate" the teachings of Jesus "according to the light of the divine in their lives." [1] And I particularly draw your attention to 11:43 in of the below video where Callid Keefe-Perry refers to Ken Silva "who's a heresy hunter." And yes, Callid; I'm definitely out here. But unfortuntately for you, I'm not at all talking about you and others there at TAG being "loosey-goosey," as you put it in your presentation.
What I'm saying, Callid, is that this new form of postmodern "Christian" theology is actually emptying out Christian terminology of virtually all of its original biblical meaning; and then such as Clayton, McLaren, et al are replacing it ala Humpty Dumpty with completely different meanings. Well I, for one, have absolutely no intention of just sitting here and letting folks like you and your friends, who were showing me such heartwarming Christian love there at TAG, become "master" by reimagining the historic, orthodox, Christian faith into something else entirely. And I just thought you might wish to know. :-)
________________________________________________________________________________
Endnotes:  

1. Delwin Brown, What Does a Progressive Christian Believe? [New York: Seabury Books, 2008], 38.
See also:
PHILIP CLAYTON AND THE EMERGING CHURCH 2.0
LIBERALISM 2.0 THE NEW PROGRESSIVE CHRISTIAN THEOLOGY
THE NON-GOSPEL OF THE EMERGING CHURCH 2.0
THE NEW CHRISTIANITY OF BRIAN MCLAREN AND THE EMERGING CHURCH 
BRIAN MCLAREN INVITES YOU ON HIS QUEST TO DESTROY CHRISTIANITY
MARCUS BORG AND CHRISTIANS WHO DON'T BELIEVE IN JESUS
APPRISING MINISTRIES WITH A PEEK AT THE COMING SOTERIOLOGY OF EMERGENCE CHRISTIANITY